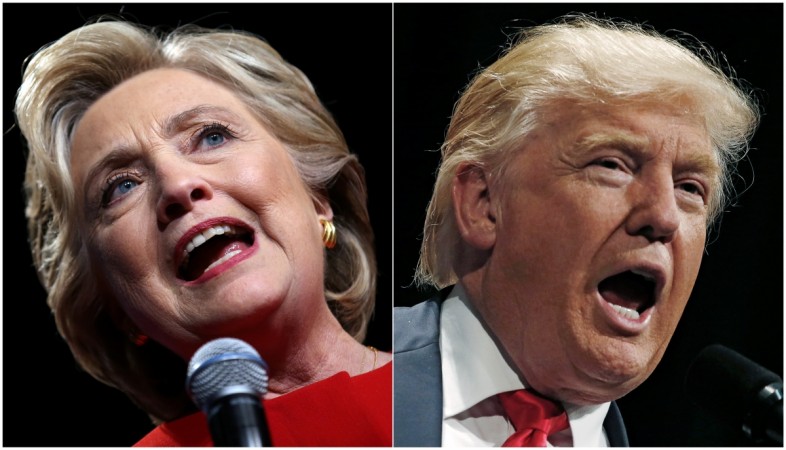 There are only a few hours left before America decides who gets to be their next President. This year, Democratic nominee Hillary Clinton and her rival Republican nominee Donald Trump have divided the American voters in a battle of personalities and have used celebrities' support to further their campaign.
But which celebrity is voting for Trump and which for Clinton? Take a look:
TRUMP
Jon Voight
Angelina Jolie's father has reiterated his support for Trump even when he's faced criticism. Voight defended Trump when the hot the mic tape was leaked. He tweeted, "I don't know of too many men who haven't expressed some sort of similar sexual terms toward women, especially in their younger years."
Teresa Giudice
The Real Housewives of New Jersey star Teresa Giudice has stated that she will cast her vote for Trump on the election day. The reality star dismissed claims that the GOP nominee had sexually harassed women. In an interview with Extra, she said: "I wouldn't wait till he was trying to be President and then come out with it. When people come out [saying that], they only want their 15 minutes of fame."
Stephen Baldwin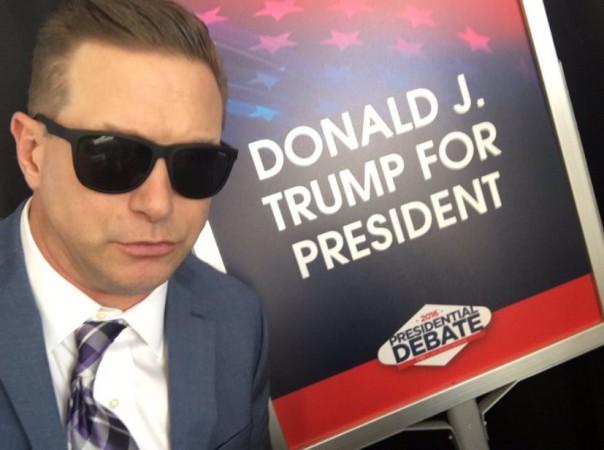 Alec Baldwin's brother Stephen has been a staunch supporter of Trump. He told CNN: "I think he's fantastic. I love him. I think he'd make a great president. He's not a politician, and he doesn't care what anybody thinks."
Mike Tyson
The former boxing champion said he would vote for a President who allows businesses to flourish, "where no colours matter." Tyson said Trump should be the person for the job.
Clint Eastwood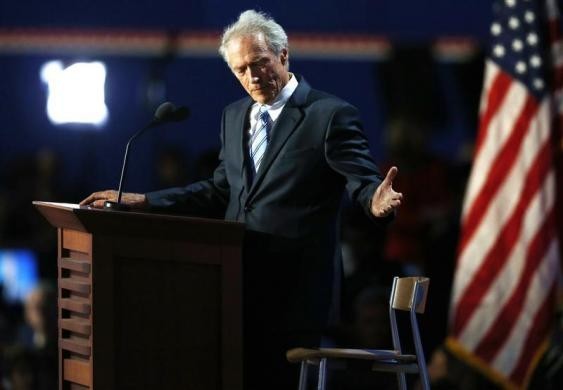 The Oscar-winning star told Esquire Magazine earlier that voters should ignore the "dumb things" said by Trump. The actor said he would vote for Trump. "I'd have to go for Trump ... you know, 'cause she's declared that she's gonna follow in Obama's footsteps," he added.
CLINTON
Beyonce and Jay-Z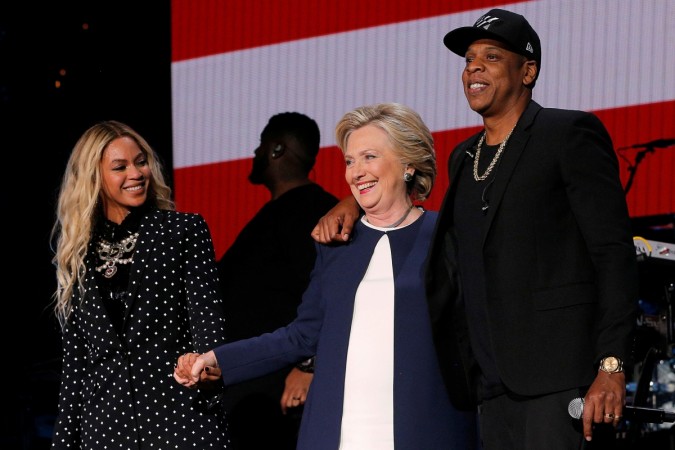 Music industry's power couple wants a female President to lead the country. In their recently held concert in Cleveland, Beyonce said she wants her daughter Blue Ivy to have a female role model. "I want my daughter to grow up seeing a woman lead our country, and know that her possibilities are limitless," the Flawless singer added.
Katy Perry
Katy Perry has been a vocal supporter of Clinton since the early days of her campaign. The Rise singer campaigned for Clinton at Philadelphia and her song, Roar, is being used in a 60-second ad, which will air in key states including Michigan, Wisconsin and Arizona.
Bruce Springsteen
The American working class's hero, Bruce Springsteen, endorsed Clinton at Pennsylvania. The singer said, "Let's all do our part so we can look back on 2016 and say we stood with Hillary Clinton on the right side of history. That's why I'm standing here with you tonight, for the dream of a better America."
Miley Cyrus
MIley Cyrus supported Bernie Sanders but switched her allegiance to Clinton after the primaries. The singer, who is a supporter of the LGBT community, told Ellen DeGeneres that one should look for progression and not perfection in a candidate.
Jennifer Lopez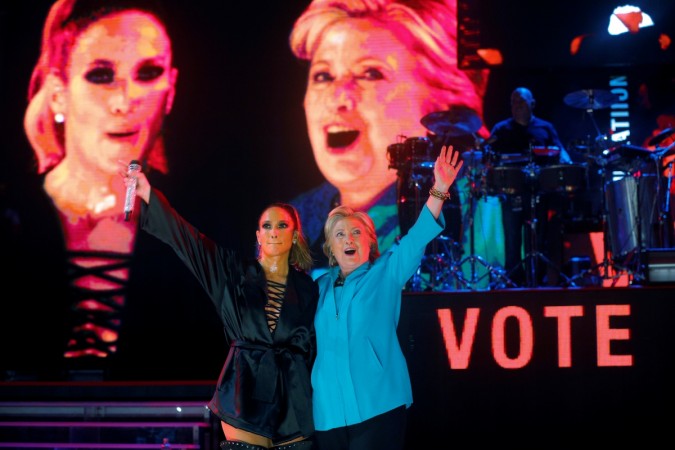 Clinton's supporters were thrilled when Jennifer Lopez descended on Florida and performed at her rally. But that's not all, Lopez urged Latinos to cast their vote for Clinton. "We're at a crossroads, and we have to take the right road to the future, and we have the perfect person to take us there. We're about to have our first woman president, and it is my honor to introduce her to you tonight."