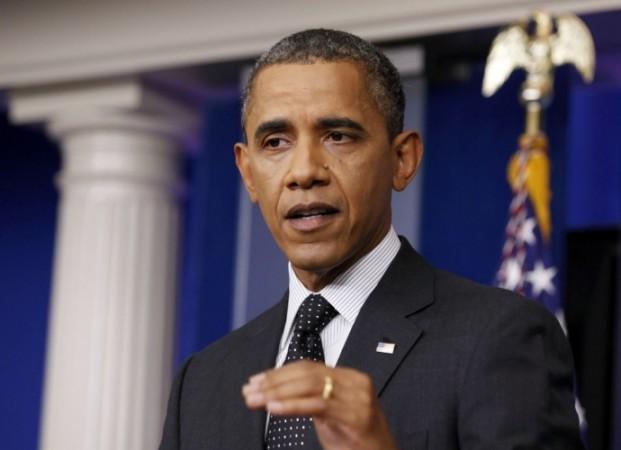 National opinion polls have shown a neck-and-neck race for the White House but President Barack Obama would be re-elected as the President for the second term if a Kenyan witch-doctor's prediction of U.S. presidential election 2012 is to be believed.
John Dimo, a 115-year-old traditional witch-doctor from Kogelo village, Kenya, has predicted that Barack Obama will comfortably win the election. He predicted the outcome of the election by throwing the mystical artefacts on to the ground.
"Obama is much ahead and is definitely going to win. He will win," Dimo said in a video posted on Reuters. He added that he knew the U.S. President's grandfather who died in 1982.
Coincidentally, Kogelo is Obama's ancestral village and his grandmother Sarah Obama, 90, (third wife of his grandfather) still lives there.
The United States go to the polls on Tuesday with at least 120 million people expected to cast their votes, which will decide if Obama will serve as the president for the second term or give way to his Republican rival Mitt Romney.
Opinion polls suggest a close fight though Obama has upper hand in a few states. It looked like Obama would comfortably win a month ago following allegation against the Republican candidate Romney, who reportedly told donors, that 47 percent of people supporting Obama are "dependent on government."
However, Romney bounced back in the first presidential debate earlier last month. Meanwhile, Obama seems to have entered the good books of the people with the relief efforts for the victims of the recent Hurricane Sandy that killed over 98 people and damaged hundrends of houses and properties.
Both the Democrat and Republican candidates vigorously campaigned for weeks except for a couple of days after the eastern pasrt of the country was hit by Hurricane Sandy. They even roped in celebrities to campaign for them.
(With Inputs from Reuters)