United States President Donald Trump's state visit to the United Kingdom (UK) is likely to happen next year.
According to Sky News, Downing Street and White House are looking for possible options to arrange for Trump's state visit next year.
UK Prime Minister Theresa May, during her visit to the US in February, had announced Queen Elizabeth's invitation of a state visit to Trump.
However, shortly after the news, many people in the UK launched a petition titled 'Prevent Donald Trump from making State Visit to the United Kingdom' to protest against Trump's immigration ban.
The petition soon became popular and garnered over 1.8 million signatories, enough to be debated on in the UK Parliament.
It was reported that senior UK politicians, including Labour leader Jeremy Corbyn and former Lib Dem leader Tim Farron, called for the visit to be cancelled.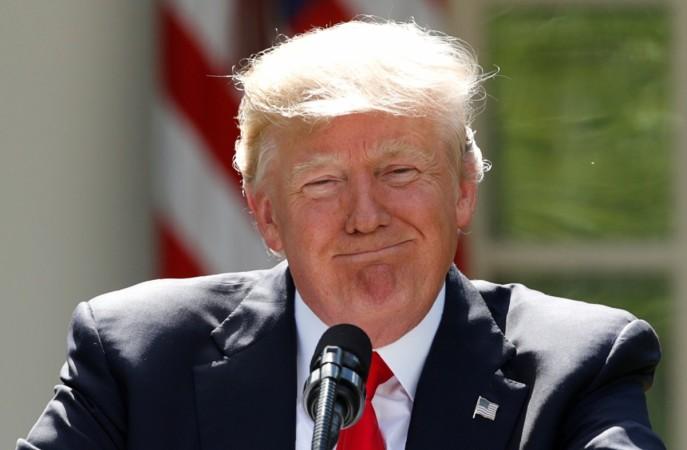 There were protests organised countrywide against his visit too.
Trump, in June, had informed May that he would not travel to Britain until the protests against him come to an end in the country.
The White House, however, denied that the US President had any reservations about visiting the UK, and added that they were looking forward to working out a "mutually acceptable date."
There were also earlier reports that Trump may secretly drop in the UK during his Europe visit for the G20 Summit.