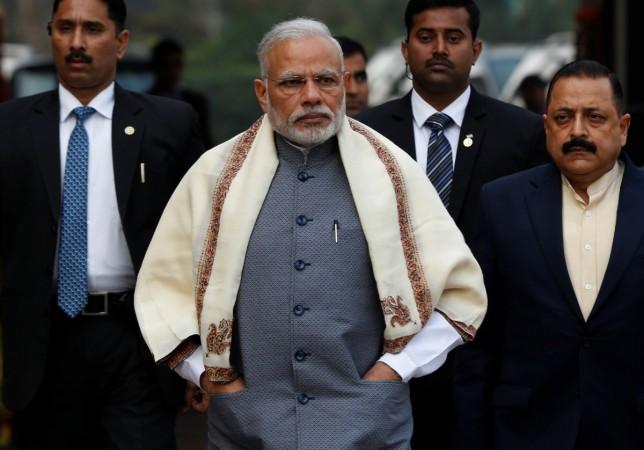 United States President Donald Trump called Prime Minister Narendra Modi on Monday to congratulate him on his party's recent electoral win in four state assembly elections, the Prime Minister's office (PMO) said.
India US trade relations: Visa restrictions and remittances, not trade dynamics cause for concern
PM Modi's Bharatiya Janata Party (BJP) contested elections in five states this year, and formed government in four of the states including Uttar Pradesh, Uttarakhand, Goa and Manipur.
The White House Press Secretary Sean Spicer confirmed the call and said that a more detailed readout of the conversation will be released later in the day. This is said to be the third telephone exchange between the leaders since Trump's presidential elections win last year in November.
Trump, earlier this year, had called up PM Modi four days after he was sworn-in as the US President and the two leaders discussed issues like trade, defence and terrorism. Over these conversations, the two leaders have invited each other to their countries and the recent conversation could suggest an upcoming meeting.
The Republican had also garnered a lot of support from the Hindu community in the US during the presidential elections campaign last year. Trump was also seen at an event organised by Republican Hindu Coalition last year where he replicated Modi's popular slogan 'ab ki baar, Modi sarkar,' replacing Modi with his name.
Ever since Trump's win, India's foreign secretary S Jaishankar and National Security Advisor Ajit Doval have made frequent visits to Washington DC, with the Indian government appearing steadfast on maintaining good ties between the US and India administrations.
Trump administration seems well-inclined towards India and the officials on both the sides see no hindrance on the momentum of steady, good relations between the two countries.