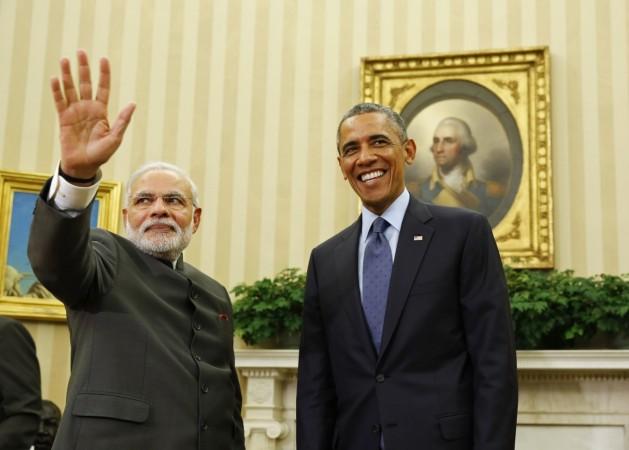 Hopes of a nuclear deal between India and US do not look all that promising with sources claiming that talks in London between the contact groups set up by PM Narendra Modi and Obama last September have not made much headway.
The question now is will a consensus be reached during the US President's upcoming visit to the national capital?
A major hurdle is America's insistence on tracking the nuclear material they supply to India, not just the liability issue where US companies have concerns about having to pay up huge amounts in case of an accident, reports NDTV.
US is bound by its rules to track the whereabouts of the material they supply. But India sees the move as intrusive, especially in view of the safeguards of the International Atomic Energy Agency (IAEA), which are in place.
MEA spokesperson Syed Akbaruddin at a briefing of the External Affairs Ministry on Thursday said that there was some development in the talks in London. According to sources, both countries are keen on ending the stalemate and will push hard for it.
The tough provisions in India's Civil Nuclear Liability Act has led to the stalling of the India-US nuclear deal, worked out during the UPA-I government headed by Manmohan Singh in 2008.
In case of a nuclear accident, India's liability law holds the suppliers directly responsible. US however wants India to follow global norms, under which the primary liability is with the operator, in this case the Indian government.
A high-level contact group on civil nuclear cooperation was decided on by Obama and Modi during the latter's US visit in September.
The group has held several rounds of comprehensive discussions on a range of implementation issues - liability, administrative, technical and licencing - to promote the establishment of US-designed nuclear power plants in India.
"India and US have agreed earlier that US will support India's membership of Nuclear Suppliers' Group," Akbaruddin said.