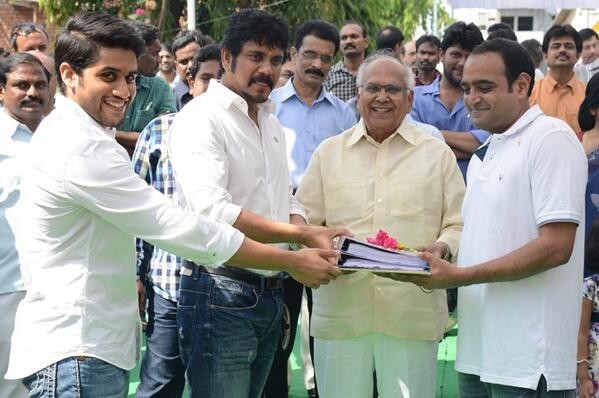 Legendary Telugu actor Akkineni Nageswara Rao or ANR, as he popularly known, will be honoured by the US Post Service (USPS), by issuing a stamp on the actor's birthday on 20 September.
This is the first time that an Indian actor has been given this honour by the USPS. Akkineni Foundation of America (AFA) will host a special postal stamp release ceremony in Dallas, Texas on 20 September, commemorating the actor's birthday.
ANR's son and veteran actor Akkineni Nagarjuna expressed his delight and gratitude, when he was informed of the event.
"I am deeply touched and so are other members of the Akkineni family by the issuance of this postage stamp, and I am deeply grateful to USPS for conferring one of America's highest honours to my father Akkineni Nageswara Rao," PTI quoted Nagarjuna.
The stamp will also be released in India at ANR College, Gudiwada, Krishna district of Andhra Pradesh on 17 December at the first International Akkineni Awards Ceremony, which will be attended by the family members of the late actor, AFA stated.
ANR, contemporary of another legendary Telugu actor NT Rama Rao, died on 22 January this year. ANR acted in more than 255 films in Telugu, Tamil and Hindi. He was the first actor who initiated efforts for the shift of Telugu film industry from Madras to Hyderabad. He built Annapurna Studios to produce Telugu films in Andhra Pradesh.
"Manam" (2014) was ANR's last fim. The film features the three generations of the Akkineni family including ANR, son Nagarjuna and grandsons Naga Chaitanya and Akhil.
The legendary actor has been honoured by Dadasaheb Phalke Award, Padma Vibhushan, three Filmfares, Nandi Awards and Kalaimani awards.
As part of Annapurna Studios, ANR founded Annapurna International School of Film and Media in 2011 to encourage talents in the acting field.
Before entering the cinema field, ANR was a stage actor. ANR's career took a massive turn, when producer Ghantasala Balaramaiah spotted him at Vijayawada Railway Station and offered the role of Lord Rama in his "Seeta Rama Jananam".
ANR then became popular by donning romantic characters. He was noted for portraying frustrated alcoholic lovers in films like "Prema Nagar" and "Premabhisekam"; and thus became the Tragedy King' of Telugu cinema.
Both ANR has acted in several multi-starrer films like "Sri Krishnarjuna Yuddham" and "Missamma". ANR had his own style of duet-dancing and was able to dance till his last days.