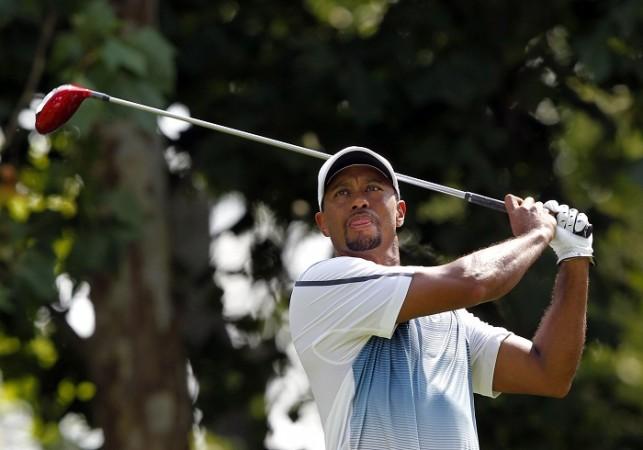 The US PGA Championship will start today at the Valhalla Golf Club, with Rory McIlroy, world number two Adam Scott and homehope Tiger Woods in action on the opening day in Louisville.
World number one McIlroy, fresh from his British Open win, is heading as a clear favourite in the championship. The Irishman is aiming to become the first man since Padraig Harrington in 2008 to win back-to-back major titles.
The good thing about McIlroy is he played equally good on all four days in the British Open, unlike previous tournaments, in which he failed to continue his promising start.
"I've had a great run of golf and I've played well over the past few months," said McIlroy. "I said at the start of the year that golf was looking for someone to put their hand up and sort of become one of the dominant players in the game."
"I felt like I had the ability to do that, and it's just nice to be able to win a few tournaments and get back to where I feel like I should be, which is near the top of the World Rankings and competing in majors and winning golf tournaments," he added.
Meanwhile, four-time winner Woods practiced without any pain a day before the Championship starts. There were doubts over the participation of the 14-time major winner because of a back trouble, but the American confirmed that he was not at any discomfort.
"I'm not in any pain. That is the good part," Woods said. "I felt pretty good about how I played and the shots I hit. My range of motion was good. My firing sequence was back to normal. If my sequencing is good then it's all good."
Woods was made to sit out because of a back surgery and missed the Masters and the US Open. He made a comeback in the Congressional Country Club but failed to make any mark. The three-time British Open winner, however, started strongly at the Royal Liverpool Club but failed to maintain the rhythm and finished 69th.
Former world number one Scott is one of the most consistent players on the tour. He, however, has failed to clinch any title, despite make 11 consecutive cuts in the majors in past three years.
The Australian insisted that he stresses on making less errors, contrary to McIlroy, who plays on full throttle and build early advantage over rest of the pack.
"My strategy at times is more conservative, less chances, less mistakes but it might not compete against a Rory McIlroy at full throttle who is not making an error," Scott said.
"No one likes to sit back and just watch someone else win and I certainly feel like I am playing some of the best golf of my life and think, 'why am I not closer in the last two majors, I should be there'."
"Last year I was right there with a chance in three of them down the stretch but this year I've not been close enough for my liking," he concluded.
Where to Watch Live:
The first day action will start at 10:30 pm IST (1:00 pm ET, 5:00 pm GMT and 6:00 pm BST) with live coverage on Neo Sports in India and catch the live updates HERE or HERE. The Tournament will be available live on Sky Sports in the United Kingdom and Ireland with online streaming option HERE, catch the live updates HERE or HERE.
TNT will telecast the tournament live in the United States with live streaming option HERE. Watch the tournament in South Africa and Sub Saharan Africa on SuperSport with online streaming option HERE.