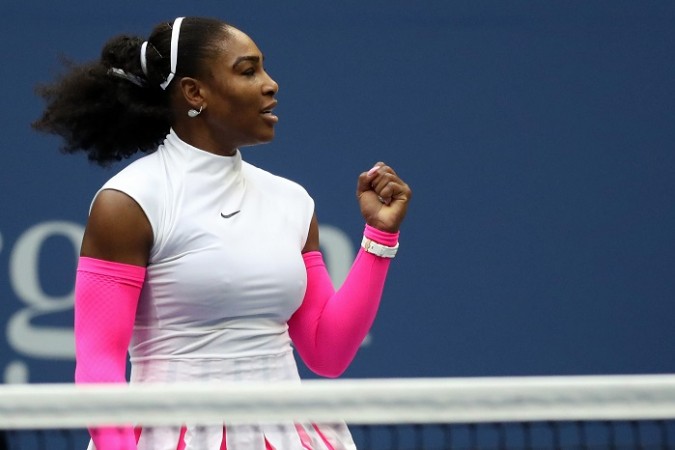 Serena Williams continues to defy belief. After matching Steffi Graf's record with her 22nd Grand Slam title, when she won Wimbledon earlier this year, the world number one and arguably the greatest ever women's tennis player, went past the men's great Roger Federer for the record number of match wins in Grand Slams on Monday.
A straight set – of course it was in straight sets – 6-2, 6-3 win over Yaroslava Shvedova in the fourth round of the US Open took Serena to 308 wins in majors, a record for any player.
"I think it's really exciting," the world number one said. "I just think winning 308 matches in general is pretty awesome. For that to be in a Grand Slam is pretty cool."
Pretty cool is what Serena has looked in the US Open cauldron, winning all her matches with considerable ease. The 34-year-old is yet to be broken in New York this year, and has faced a break point just once in her four matches so far. Her 68 minutes on court against Shvedova was the longest time she has taken to win a match.
"I feel like it definitely helps me to be able to know that I can hold," Serena added. "Yeah, I definitely feel like I can play returns easier. But with that being said, I'm just trying to stay in that serving moment, just not serve over myself, just get high percentages in.
"I just feel like I'm going out there doing what I need to do. I'm not overplaying, I'm not underplaying. I'm just trying to play my way into this tournament."
Serena will next face Simona Halep in the quarterfinals and she remains the overwhelming favourite to clinch the US Open title. If she does win it, the American will go past Graf and into her own as the record holder for major titles in the Open era. A 24th Grand Slam crown will tie her with Margaret Court for the all-time record in any era.
At 34, most tennis players have already said their goodbyes and are into their post-retirement careers, but Serena has no plans yet of hanging up her racquet.
"I think it just comes from a different place of the just love and really enjoying it," Serena said. "I definitely never thought I would be playing still.
"Now I don't really see when I'm going to stop because I'm just enjoying these moments out here, getting to break records that I didn't even know existed or I didn't even know was possible. I think when you really enjoy what you do, it's different."
What's not different, though, is Serena's dominance on the tennis court, and it shows absolutely no signs of stopping.