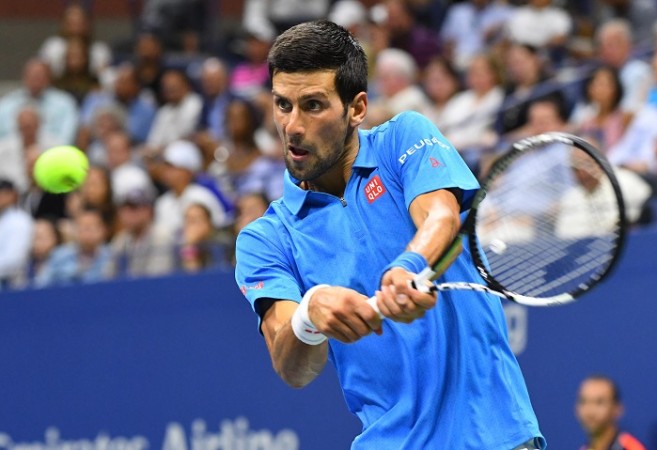 Novak Djokovic vs Stan Wawrinka it is in the men's singles final. The No.1 and No.3 seeds got past their respective opponents with a bit of work to make it to the summit clash of the US Open 2016.
Coming into the tournament with an injury cloud hanging over him, there were questions being raised over of Djokovic would even make the second week of the tournament. However, after a couple of timely withdrawals/retirements, Djokovic was allowed to get some much-needed rest, recuperate and just like that breeze into the business end of the tournament.
When it comes to the big matches, nobody comes close to Djokovic at the moment. So, there was never really too much doubt that when it came to the matches that really mattered, the Serbian would find a way.
Find a way past Gael Monfils, who played outstanding and absurd tennis at the same time, he did, beating the Frenchman in four sets in the semifinal. After taking the first two sets 6-3, 6-2, Djokovic looked in cruise mode, and while he dropped the third 3-6 on one of the hottest days at the US Open, the result was never really in doubt, with the defending champion winning the fourth 6-2 to move into the final.
"Humid," Djokovic said when asked to describe the match. "That's all we were thinking and feeling. It was a strange match, as it always is, I guess, when you play Gael, who is a very unpredictable player."
In that final, Djokovic will have to cross the Wawrinka hurdle, after the Swiss topped Kei Nishikori, the man who upset the pre-tournament favourite Andy Murray in the quarterfinals.
After losing the first set, Wawrinka found his range, used his experience and brought that fighting quality of his to the fore to beat his Japanese opponent 4-6, 7-5, 6-4, 6-2.
Now, it is all about the two in the final, and while Djokovic will start as the favourite, world number one will be a little concerned, considering the last time these two met in a Grand Slam final, Wawrinka played the match of his life to lift the French Open title.
On his day, Wawrinka has the skills and talent to beat any player in the world, even Djokovic, so the Serbian will need to be at his absolute best to stand any chance of winning his third major of the year and 13th overall.