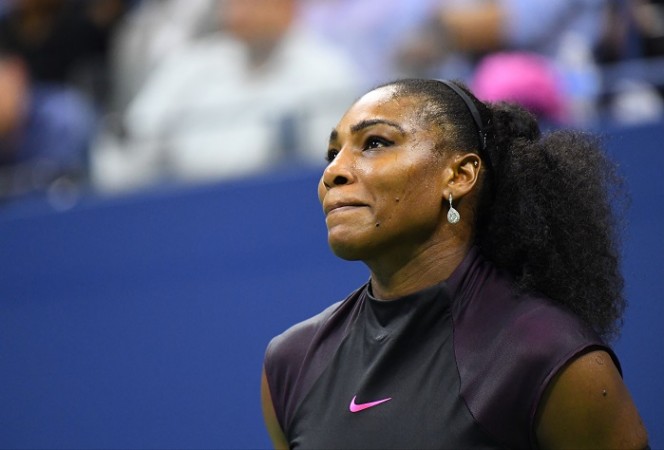 Andy Murray's exit in the quarterfinals of the US Open was a big surprise, but the shock levels went up a notch on Thursday, when the women's world number one – Serena Williams – was dumped out of the tournament by Karolina Pliskova.
In what was expected to be a tricky, but quite winnable semifinal match, Serena never got into her stride, with the No.10 seed not even needing a third set in her 6-2, 7-6 (7-5) win.
Pliskova had already beaten Serena's older sister Venus in the fourth round, and this time, the Czech was much more impressive, not allowing the American to dominate, with even the partisan crowd unable to inspire the No.1 seed.
In US Open 2015, Serena fell in the same semifinal hurdle, also while chasing history. Having won the first three majors of the year, Serena was targeting a calendar Grand Slam, and was just two wins away from that remarkable feat, when Roberta Vinci caused an upset.
This year, with a chance to take the sole ownership of the Grand Slam Open era record by crossing Steffi Graf and winning her 23rd major, Serena fell short again. The 34-year-old will also relinquish her hold on the No.1 ranking to Angelique Kerber as a result of the defeat. Kerber eased past Caroline Wozniacki in the second semifinal 6-4, 6-3, but would have still been the new world number one, even if she had failed to make it to the final.
"I don't think much really went well," a crestfallen-looking Serena told reporters. "I made a lot of errors and I didn't play as well as I have been playing."
If you look at just the stats, they weren't that bad for Serena. The American had 31 unforced errors to Pliskova's 25, while hitting one winner more than her opponent at 20 and 19. The errors, though, came in crucial points, with Serena blaming her failure to take her opportunities on a knee injury, which, according to the player, was suffered in the second round of the tournament.
"I have been having some serious left knee problems," Serena said, after initially batting away questions on fatigue, having needed three sets to beat Simona Halep in the quarterfinals on Wednesday. "I wasn't tired. Fatigue had absolutely nothing to do with it. If I was tired I should definitely get into a new career.
"I wasn't able to move the way I wanted to move. When you're injured you're thinking of other things when you should be just playing and thinking of your shots. My mind was just a little bit everywhere. But it was what it was."
As troubled as Serena might have been, all the plaudits need to go to Pliskova, who, despite being in her first ever major semifinal, played like a seasoned pro, who had been here and done it all in the past.
"It's amazing to beat a player like this," Pliskova said. "I don't believe it."
Next up for Pliskova is Kerber, who won the other hard court Grand Slam of the year when she took the Australian Open title.