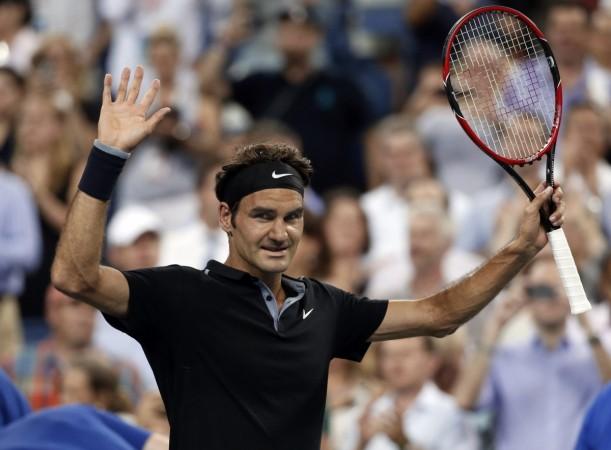 The US Open saw second seed Roger Federer advance to the quarterfinals at the Arthur Ashe stadium on Wednesday. The Swiss tennis great beat Roberto Bautista Agut of Spain in straight sets.
Federer dominated the encounter as he romped home 6-4, 6-2, 6-3. In the process, he reached his tenth US Open quarterfinal in 11 years.
To defeat Federer, Bautista Agut would have needed to summon something monumental, but unfortunately for the Spaniard the Swiss maestro was in terrific form. Right from the word go Federer showed that he meant business as he took a 5-1 lead in the opening set.
Thereafter he took his foot off the pedal slightly but there was no way that Bautista Agut was going to find a way into the match
"I felt like I had maybe some margin," Federer said. "He hasn't got the biggest game but he's consistent. He's fast. He can adapt. So he's got things that can make you feel uncomfortable, I must say."
Federer had a word of praise for his opponent who he thought could handle pace well.
"He can absorb pace well," added the Swiss. "From that standpoint, even though I did feel I had margin because I never played him before, I was still pushing forward all along and trying to always keep a gap between him and me in terms of the result and the scoreline."
In another match, Gael Monfils of France defeated seventh seed Grigor Dimitrov on Tuesday to make his way into the quarters, where he will face Federer.
In a tight contest, Monfils held his own to prevail over Dimitrov 7-5, 7-6 (6), 7-5. Monfils appears to be fantastic form as he has made it to the quarters without losing a single set in this US Open.
Federer and Monfils have squared off against each other before. Although Federer has won seven out of nine matches against Monfils, the 17-time Grand Slam winner is not underestimating his French opponent.
"He's got easy top-10 potential," Federer pointed out. "He's a great mover. He's got a wonderful serve, really, which nobody really talks about because of his athletic movement which stands out so much."
In other results, 14th seed Marin Cilic of Croatia too booked a place in the quarterfinals after a victory over Gilles Simon of France. In a keenly-contested five-setter the Croat held his nerve to beat Simon 5-7, 7-6 (7-3), 6-4, 3-6, 6-3.