Martin Kaymer of Germany cruised to a dominating victory in the US Open Championship at Pinehurst to claim his second major title on Sunday.
Kaymer displayed a staggering performance and won the championship by eight shots. The former world number one finished with a score of nine-under 271, which is the second lowest total in the tournament's history.
The 29-year-old, en route to his wire-to-wire victory, finished the final round with nine under par. No one managed to pose any serious threat to Kaymer, who played with ease.
Erik Compton and Rickie Fowler were the only two players that completed the tournament under par. Defending champion Justin Rose was 12th, while Rory McIlroy, who made the lowest score of 268 in US Open history, in 2011, finished on 23rd position.
"I didn't make many mistakes," said Kaymer. "The last two wins that I had in America, especially this week, I played very solid the first two days and that gave me a very nice cushion for the weekend.
"But to shoot only 1 over par (at) Pinehurst on Saturday and Sunday is good," he added. "The way I played I was very happy, the way I kept it together yesterday. And that gave me a good cushion for today.
"Finally, I think I swing it the way I want to," said 2010 PGA Championship winner. "Not quite, but I'm getting very close. Obviously, the way I play golf right now, I shouldn't think too much about technique. I'm very happy the way I hit the ball.
"I can hit any shot whenever I need it. So it would only be distracting myself from focusing on the main thing if I would focus too much on the technique."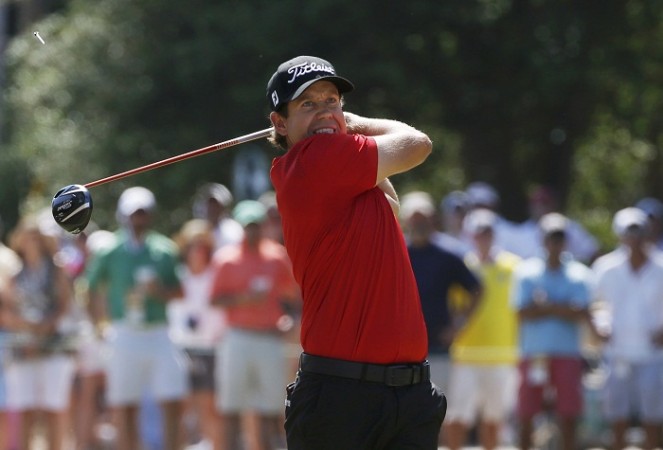 Fowler, who finished on tied second in the tournament, said Kaymer was playing incredibly well and was in total control of his game.
"I hung in there and stayed patient," said Fowler. "I had a few shots get away from me, but Martin was playing in his own tournament. He was very impressive. To look at him, to see how well he controls his golf game, pushes me a little bit because I wasn't that far back."
Compton also finished on tied second and achieved his best result in only his second major tournament. The 34-year-old booked a Masters' trip with a second place finish and said he is thrilled with the result and the feeling is as good as winning the championship.
"For me to do this at such a high level is just as good a feeling as winning," said Compton. "I'm thrilled. It's just a real special moment. It's a career-opening thing for me, to put myself on the map and prove to the world I'm not just the guy with two heart transplants."
See the US Open highlights HERE.