Naomi Osaka, the 21-year-old tennis star, is the latest sensation in the sport after her miraculous victory at the 2018 US Open after defeating Serena Williams. The young tennis player is based out of the US and represents her home country Japan in matches. And Japanese carmaker Nissan was quick to rope in Osaka as its new brand ambassador.
As part of the partnership, Naomi Osaka will appear in global promotions and advertising for Nissan and Nissan will support her activities as a tennis player, including providing Nissan vehicles at her tour destinations. The Grand Slam winner has just received her first car and it's the pinnacle of Nissan's performance car project - the 2018 GT-R Nismo.

Based in Boca Raton in Florida, Osaka chose Super Silver coloured 2018 GT-R Nismo to drive to tennis practice as quickly as legally allowed, Nissan explains. The 2018 Nissan GT-R Nismo's advanced design with real trunk space will ensure as many balls and racquets as she needs to carry for training.
2018 Nissan GT-R Nismo
While the GT-R itself is one of the powerful cars from Nissan, the in-house tuning, motorsports and performance division Nismo has elevated the sports car's performance pedigree. Nismo claims the GT-R Nismo's 3.8-litre V6 engine benefits from the expertise it has gained from participating in motorsports events around the globe.
The mill develops 600 horsepower and 652Nm of torque mated to a dual-clutch six-speed transmission.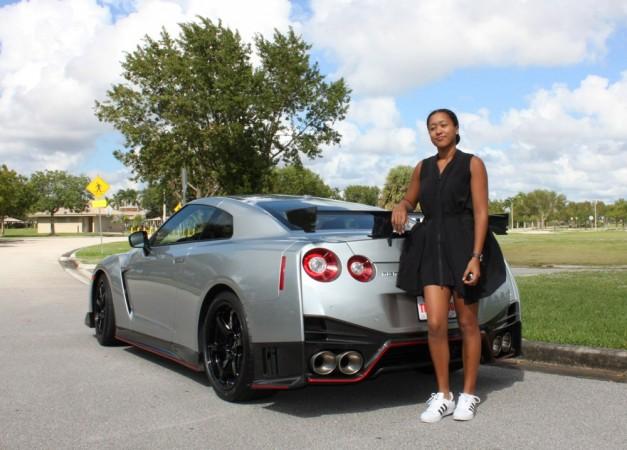 The performance prowess for the GT-R has been amplified with a Nismo-tuned suspension with reduced weight and additional roll stiffness. The car gets an addition of adhesive bonding (in addition to spot welding) for increased body shell rigidity.
The aerodynamic exterior elements are designed to increase downforce, including carbon-fibre trunk lid and spoiler, carbon-fibre front and rear bumpers and lower front undercover.
Inside the cabin, it gets ergonomically sculpted Recaro front bucket seats and Alcantara-trimmed three-spoke steering wheel with a red centre mark, designed to provide a strong combination of feedback, grip and comfort.