Another major, another maiden champion. This time it was the turn of Brook Koepka to join the major-winning club, after the talented American played a brilliant final round to clinch the US Open title at Erin Hills in Wisconsin.
Coming into this round four with a crowded field at the top of the leaderboard, Koepka, like a thoroughbred in the final straight, decided to pull away, making three birdies in a row on the back nine to leave the rest of the competition behind.
In the end, that move meant the 27-year-old would win the US Open by four shots from Hideki Matsuyama and Brian Harman, who finished tied for second on 12-under.
Koepka's 16-under par tied for the record score at the US Open.
"What I've done this week is amazing," Koepka said.
What was amazing as well was the fact that the US Open field opened up completely after the top three in men's golf failed to even make the cut. Dustin Johnson, Rory McIlroy and Jason Day all made early exits, while Jordan Spieth was never really in contention.
Only Matsuyama, of the top five, really made a run for the title, but Koepka's surge in that back nine proved to be too much for the Japanese to catch up.
Tommy Fleetwood of England finished on fourth at 11-under, while there was a three-way tie for fifth between Xander Schauffele, Bill Haas and Rickie Fowler, who will be disappointed at failing to eventually challenge for the title, after a wonderful opening round looked like being the talented American's chance to break his major duck.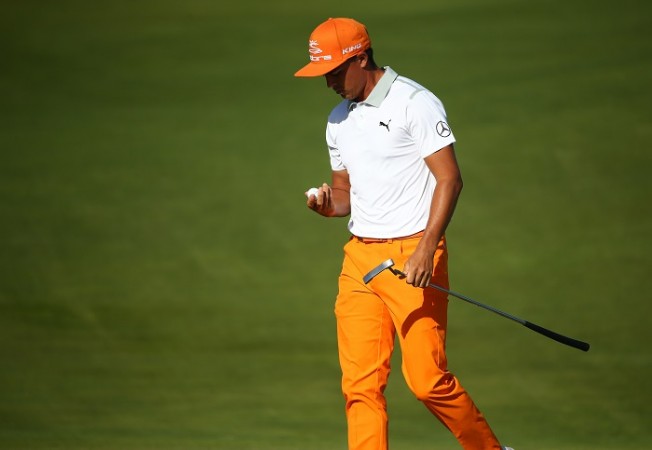 "I feel like I'm playing at the highest level," Fowler said. "If you look at the negatives too much, I mean, you're going to be stuck doing that the whole time.
"You have to measure success in different ways, not just by winning, because that doesn't happen a whole lot. I think Tiger (Woods) had the best winning percentage of all time at 30 per cent, and you're lucky to even sniff close to 10.
"Even though the scores were somewhat lower than a normal US Open, to finish in double digits under par at a major championship, especially the Open, it was a good week."
It was also a really good week for Fleetwood, the world number 33, who, in just his second US Open appearance, managed to finish in the top four.
"I didn't play how I wanted to (in the final round)," Fleetwood told Sky Sports. "You never know how you're going to react being up there in the final round, you've got to deal with that and it's all new for me."
Final leaderboard at the US Open
Watch the highlights of Koepka's final round