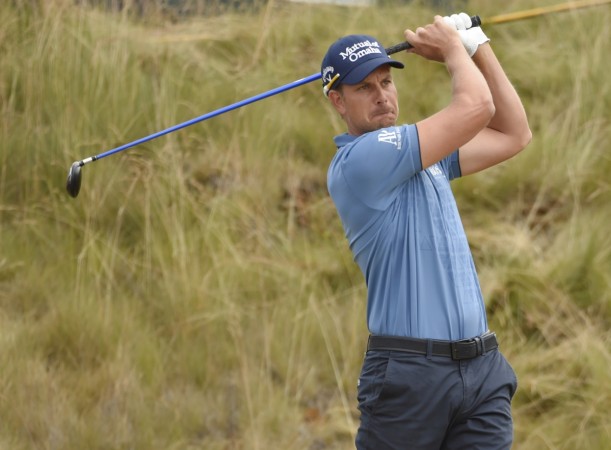 Having shot a round of five-under, Dustin Johnson of America and Sweden's Henrik Stenson lead the standings after the first round of the US Open 2015 at Chambers Bay. Jordan Spieth, who is one of the favourites, is tied at seventh place having shot two-under par.
But another top favourite, Rory Mcllroy did not have a good day, while former champions Tiger Woods put up an embarrassing performance as he lies in the bottom half of the standings following a 10-over-par 80. Mcllroy finished round one on a disappointing 2-over 72.
Meanwhile, Stenson, who was hitting the ball perfectly on the course, which provided him with a number of birdie opportunities, will look to carry the momentum into round two.
"It was a good day," US Open's official website quoted Stenson as saying. "I was striking it nicely, which led to a lot of birdie opportunities for me. I felt like I was really keeping my patience and a level head out there and very focused on the things that I wanted to be focused on. ... I hit some beautiful putts and managed to slip a few in there."
Both the leaders at the top of the scorcard are looking for their first major title. Hence, if they come up with a repeat performance in the second day as well, they are going to make things very interesting with top players such as Mcllroy and Phil Mickleson set to come with a bang in the future rounds.
Johnson will bank on his putting again to see him through in the second round, after some impressive ones in the first. "My speed was pretty good all day," said Johnson. "All of them looked like they had a chance to go in, and when I missed I had a tap-in."
Mcllroy believes that he did not putt well enough on the first day. "I played well from tee to green," ESPN quoted Mcllroy as saying. "I thought the course was set up fair. A score in the mid-60s was out there, as you can see with Dustin and Henrik. I thought you could be aggressive here. It's not a game of chess. I just didn't putt well enough."
With the second day of action looming large, golfers such as Spieth and Mcllroy will try to get their act together and come up with a better performance and Stenson and Johnson will be eager to impress further and stay on top on the leader board.
Where to Watch Live
The second round of the US Open 2015 live coverage is scheduled for 12pm ET (9:30pm IST, 5pm BST) start.
Viewers in the US can watch it on Fox Sports 1 with live streaming on Fox Sports Go.
UK viewers can catch the action live on Sky Sports4 HD and Sky Go. Live streaming can also be followed in the official website.