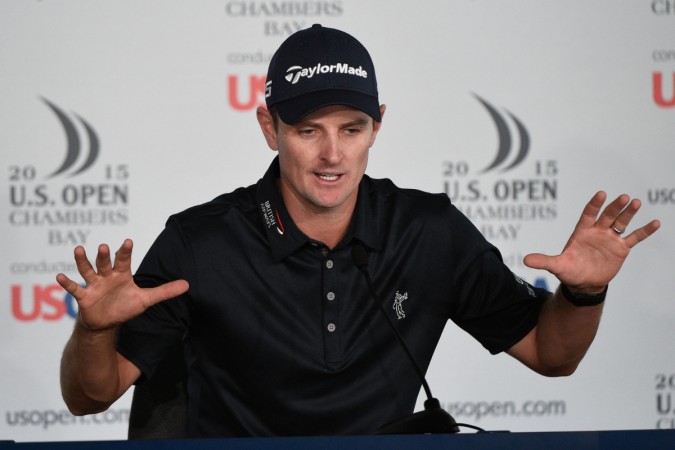 With 2015 US Open set to start on Thursday at Chambers Bay in Washington, top golfers from around the world will have their eyes set on the second major of the season. The competition ends on Sunday.
There are a number of top golfers including Phil Mickelson, Bubba Watson, Justin Rose and Tiger Woods amidst others, but two golfers to watch out for in the competition are Jordan Spieth and Rory McIlroy.
Jordan Spieth has been phenomenal this year. He won the Valspar championship in March 2015, where Sean O'Hair and Patrick Reed finished second and third respectively.
But, it was his performance in the Augusta Masters, which helped him become the talk of the town as he won the prestigious title overcoming a field of some top golfers. Mickelson and Rose finished second and third respectively.
This victory had spiked him to number two in world rankings. If Spieth wins the 2015 US Open, he will win the Masters and the US Open back-to-back, which is not going to be easy, but not an impossible one with Woods having accomplished the same 13 years ago.
Hence, Spieth will now be under pressure to come up with a similar performance and defeat a field of great golfers, who are all hungry for the major.
After coming close in the Augusta Masters, Mickleson may want to play better in the US Open, a tournament, which he has never won.
Other golfers such as Rose and Woods have it in them to challenge for the title. They need to rise to the occasion.
A lots was expected from McIlroy in the Augusta Masters but he could not.
"It has been nice not to have all the attention on me. I felt that is what it was at Augusta and I couldn't get away from it," BBC Sport quoted him as saying.
He seems to be confident after taking two weeks off.
"I feel a lot better coming into this tournament than I did going into the last two. The two weeks off helped to refresh the mind a little bit. I had not played five weeks in a row for a long time.
"This is hugely important, a chance to win a second US Open and my fifth major. There was just so much hype and so much attention around Augusta," he added.
Where to Watch Live
The first round of the US Open 2015 live coverage is scheduled for 12pm ET (9:30pm IST, 5pm BST) start.
Viewers in the US can watch it on Fox Sports 1 with live streaming on Fox Sports Go.
The UK viewers can catch the action live on Sky Sports4 HD.
Live streaming can also be followed in the official website.