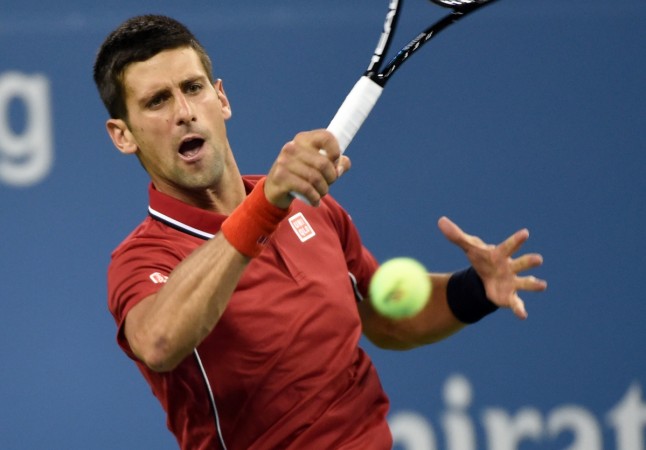 World number one Novak Djokovic, after an easy first round encounter, will look to continue the winning momentum in the second round of the US Open, while eighth seed Andy Murray and Canadian Milos Raonic will also take court at Flushing Meadows.
Djokovic, after a poor showing in the US Open tune-up events, found his groove in the opening round, dispatching Diego Schwartzman in straight sets. The five-time major winner hit the ball well and looked comfortable on the court.
"So last three weeks actually, Toronto and Cincinnati, were a bit tough emotionally for me," Djokovic said. "I wasn't finding my game. I wasn't able to feel comfortable on the court. But look, you know, this is sport.
"I had many things that happened in my private life as well in the last two months, so I probably was not mentally ready to still compete at a high level in Toronto and Cincinnati. But now it's different. I feel emotionally recharged and ready to go."
The Belgrade-native is set to face Frenchman Paul-Henri Mathieu in the second round. Djokovic has faced Mathieu six times before and has a 5-1 head-to-head record in his favour.
In another second round encounter, former champion Murray will face Matthias Bachinger of Germany.
Murray suffered cramps in his opening match, despite the conditions not being too taxing, before fighting his way into the second round.
The Scot will be playing his second round match under lights at the Arthur Ashe Stadium and the conditions are expected to be a little better.
This is the first clash between Murray and Bachinger and the two-time Grand Slam champion is the clear favourite.
Meanwhile, fifth seed Milos Raonic will play Peter Gojowczyk of Germany in the second round. The Canadian opened his US Open campaign with a straight-set win and is looking good for another deep Grand Slam run.
The US Open series winner, though, lost his only meeting with Gojowczyk in Halle this year. Raonic, however, is in good form and played quite well in the preparatory tournaments.
"Everything was okay," Raonic said. "I'd go in and out sometimes. Maybe just lacked a little bit of intensity. Where I needed to, I played well. I am playing much better I think for things, it's just it's really hard to gauge it because of the way things went throughout the match.
"But I feel like just the way I've prepared for this event, I'm feeling more comfortable than any of the other ones, so that's a good thing."
Schedule of Play
Jan-Lennard Struff vs John Isner starts 10:30 pm IST
Novak Djokovic vs Paul-Henri Mathieu starts 12:30 am IST
Peter Gojowczyk vs Milos Raonic starts 2:30 am IST
Matthias Bachinger vs Andy Murray starts 4:30 am IST
Where to Watch Live
The day's action is scheduled for 8:30 pm IST (3:00 pm GMT, 4:00 pm BST and 11:00 am ET) start with live coverage on Ten Sports in India and live streaming option HERE. International viewers can catch the action HERE and HERE or listen to the action free HERE. The live updates of all matches are available online HERE, HERE or HERE.
Eurosport will broadcast matches live in the UK and Europe. Viewers can also live stream the action HERE or listen to the action live online on BBC HERE. Catch the action live on ESPN Network and CBS Sports Network in the United States or see live streaming HERE or HERE. SuperSport will telecast the action in South Africa and Sub Saharan Africa and viewers can catch the matches live HERE.