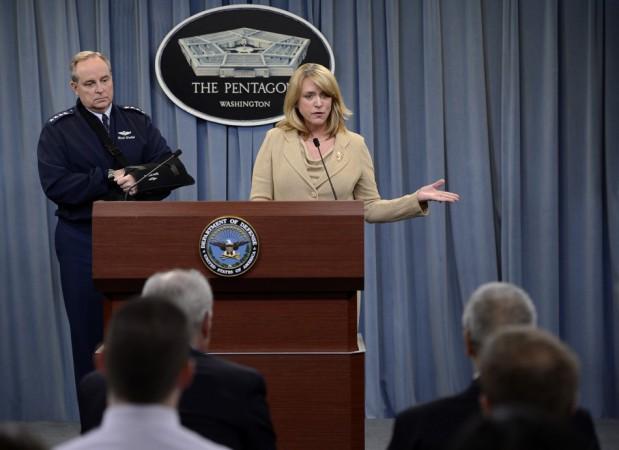 A cheating scandal has rocked the US nuclear missile launch team after 34 officers in charge of launching nuclear missiles were dismissed from their duties for cheating or 'tolerating' such acts on a proficiency test.
The scandal that rocked the Malstrom Air Force Base in Montana has become the latest in a series of damaging revelations about the country's nuclear force. The cheating allegations come even as a separate probe into illegal drug possession by officers is still underway.
"There was cheating that took place with respect to this particular test," Air Force Secretary Deborah Lee James told in a news conference.
"Some officers did it. Others apparently knew about it, and it appears that they did nothing, or at least not enough, to stop it or to report it."
She said the cheating was "absolutely unacceptable behavior". She however insisted that the nuclear weapons had been safe all the time.
"And very importantly, I want you to know that this was a failure of some of our airmen. It was not a failure of the nuclear mission," James added.
The scandal is now called as the largest scandal ever to rock the nuclear force. Twenty percent of the Malmstorm base's 190-member launch officers was implicated in the cheating, which has proved to be a great embarrassment to the force.
The cheating came to light as investigators were trying to get information on an alleged illicit drug possession by some officers at other bases and at Malstrom.
The separate drug case, which involves 11 airmen at six bases, also involves two of the officers implicated in the cheating on Wednesday.
As a result of the scandal, James said that all launch officers in the missile force will undergo the proficiency exam again.
Defense Secretary Chuck Hegel "was deeply troubled to learn of these allegations," his spokesman rear Admiral John Kirby said in a statement.
Hegel will be following the issue closely and he "strongly supports the aggressive steps the Air Force is taking in response" the spokesman said.
The scandal is one of the series of air force nuclear gaffes seen in recent months which includes persistent reports of low morale among the troop members.
In a recent example, Major General Michael Carey, head of the 20th Air Force, was sacked in October after he was found drunk through much of his official four-day visit to Russia.