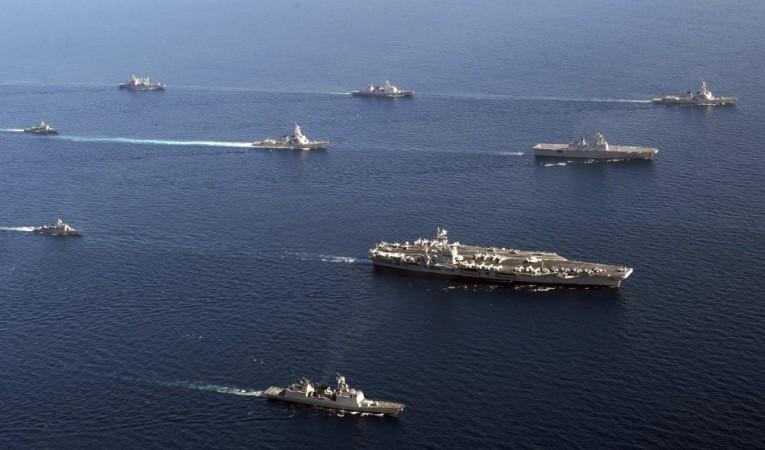 The US Navy investigation report has given a clean chit to the sailors responsible for firing a small Emirati vessel containing Indians nationals last year.
The move has angered the Indian government.
The incident, which took place off the Dubai coast in July 2012, involved sailors from USNS Rappahannock firing on the fast approaching fishing vessel. The firing killed one person and injured three others.
The investigation report stated that the US sailors were within the limits of shooting and had issued a fore warning to the speeding vessel before firing with a .50-calibre weapon.
The report cleared the marines' action affirming, "In accordance with Navy force protection procedures, sailors on USNS Rappahannock (T-AO 204) used a series of non-lethal, pre-planned responses to warn the vessel before resorting to lethal force."
But one of the injured, Muthu Muniraj, had another version of the incident. Muniraj told Reuters that there was "no warning from the ship at all".
He added that their vessel was "speeding up [only] to try and go around them [the U.S. ship] and then suddenly, we got fired at."
The navy report stuck to their fair game version insisting that the action was "self-defense in response to a hostile act or demonstrated hostile intent."
"Due to the high speed and short distances, the entire event occurred in less than two minutes, limiting the ability of the ship to employ other warning methods," a navy statement read.
Following the incident, the US Embassy in Delhi had offered condolence to the grieved families and US Navy paid them compensation.
Meanwhile, sources in the Indian government told The Hindu that the official report was not yet received. "Once these reports are received, we will decide on further steps," said sources.