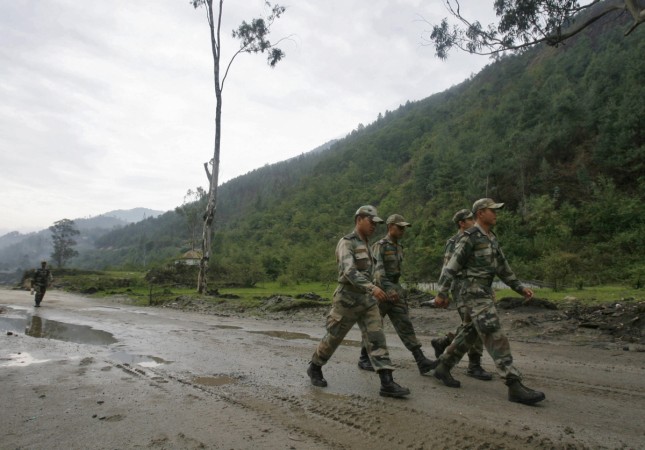 After a Pentagon report said Chinese troops were gathering near the Sino-Indian border, the Chinese Foreign Ministry retaliated on Monday saying the U.S. should respect the two Asian countries' efforts to resolve their border issues peacefully.
The two Asian countries are wise enough to deal with the boundary disputes on their own, a Chinese official was quoted as saying by the Press Trust of India on Monday.
The United States Department of Defence, in its annual report to Congress on "Military and Security Developments Involving the People's Republic of China," said China was working on modernising nuclear technology and enhancing its strike capabilities. The Pentagon also took on the Chinese government over it blocking India's entry into the Nuclear Suppliers Group. The report also said: India's nuclear force is an additional driver behind China's nuclear force."
China backed its denial in allowing India into the 48-nation group, saying India has not signed the Nuclear Non-Proliferation Treaty (NPT) yet, according to the PTI.
"The Chinese side is committed to safeguarding peace and tranquillity of the border areas between China and India and resolving the boundary question through negotiation with India [sic]," the Chinese foreign ministry told PTI.
"China and India are wise and capable enough to deal with this issue. It is hoped that other country would respect efforts made by China and India for the peaceful settlement of dispute, rather than the opposite [sic]," they added.
The U.S. report also said China is increasing its access to far seas, including the Indian Ocean.
Senior army officials of India and China met last month at two places along the Sino-India border in Ladakh on the occasion of the harvest festival. A cultural event took place and the senior officials talked about maintaining peace and tranquillity along the border.