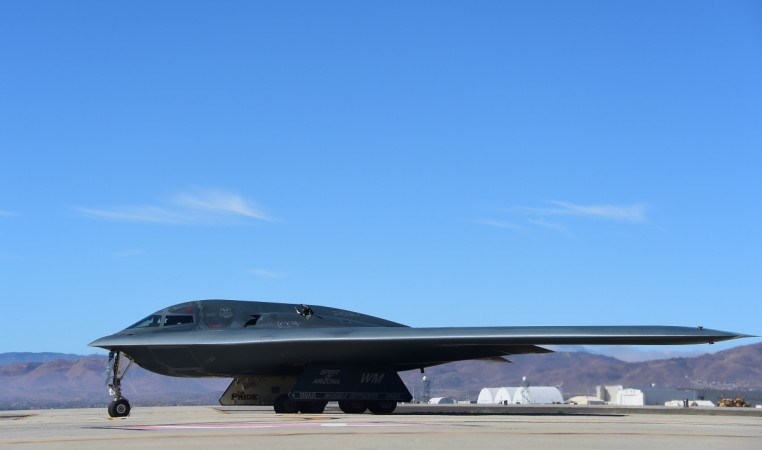 While peace is probably one of the things that everyone in the world hopes for this new year, the US Strategic Command seems to have different ideas.
In a weird tweet posted on New Year's Eve on Monday, December 31, the military wing that controls the launch of nuclear weapons said that if needed, it was ready to drop bombs this year.
"#TimesSquare tradition rings in the #NewYear by dropping the big ball...if ever needed, we are #ready to drop something much, much bigger," the tweet from US Strategic Command's official account read. The post was accompanied by a footage, which showed a B-2 bomber dropping what looks like two bombs on a target, which then is seen exploding.
Though the bombs in the footage did not look like nuclear bombs, many believe that the tweet was the US' way of sending a message to the world regarding its powers. It is believed that the footage was a hint that the nation was ready for any threat and that it had the necessary weapons to deal with them.
The post created quite a furore online, with many slamming the US Strategic Command for tweeting such a video, but Navy Captain Brook Dewalt, a command spokesperson, told CNN that the video was meant to reassure Americans that they were always secure and that the US Strategic Command was at their service, irrespective of what day it was.
"The post is "part of our recap of command priorities," Dewalt added.
In a recently deleted tweet, the US Strategic Command (@US_Stratcom) shared a disturbing New Years message. Referencing the ball drop in Times Square, they said they're ready to drop something "much, much bigger," aka a nuclear bomb. They attached video of a bomb drop (See below) pic.twitter.com/mJERD56cgs

— Esor? (@Esor_Fasa) December 31, 2018
However, the tweet was later deleted, and the issued an apology admitting that the post was in "bad taste."
"Our previous NYE tweet was in poor taste & does not reflect our values. We apologize. We are dedicated to the security of America & allies," it said.
Though the US Strategic Command has apologised for the post, president Trump himself has made such declarations in the past, during his war of words with North Korean leader Kim Jong Un.
During a televised New Year's Day speech last year, Jong Un had said that the US was within Pyongyang's range and "a nuclear button is always on my desk. This is reality, not a threat."
To this, Trump had retorted that the US was capable of dealing with such threats and had tweeted: "I too have a Nuclear Button, but it is a much bigger & more powerful one than his, and my Button works!"