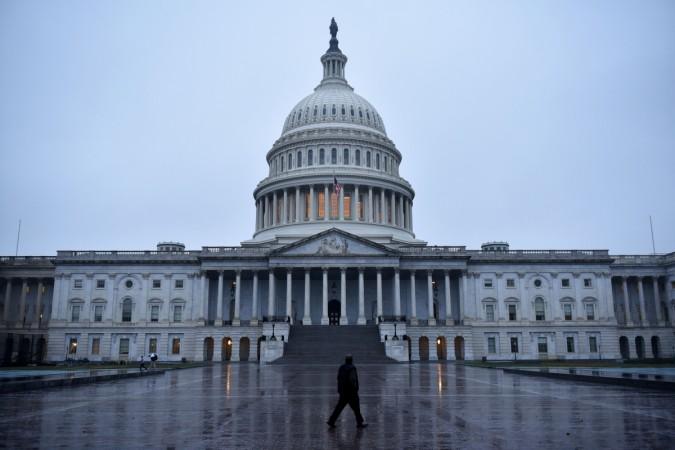 Polling for the mid-term elections, which is also being referred to as the Trump Referendum has now closed in most places and results from various states are slowly trickling in.
The focus of these elections is the Congress, equivalent to the Parliament in many countries. It comprises the Senate (the upper house) and the House of Representatives (the lower house). There are a total of 100 seats in the Senate and 435 seats in the House of Representatives.
All the 435 representative seats go to polls this year, while 35 Senate seats are up for grabs.In addition, 36 states and three territories of the US will elect governors and a few states are even voting for other issues. Florida will also decide if convicted felons, who have served time, should be given back their voting rights.
Live Updates
2018-11-0713:48 (IST)
Senate and House numbers
Senate
Republicans - 51 Democrats - 44
House
Republicans - 198 Democrats - 220
2018-11-0713:43 (IST)
House Speaker Paul Ryan speaks of the election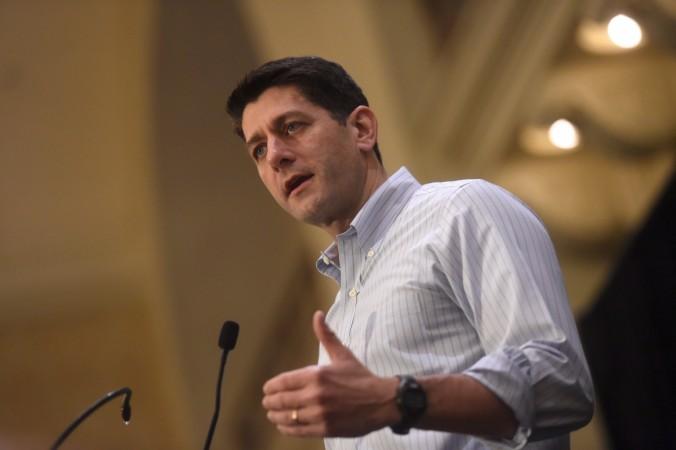 House Speaker Paul Ryan, a Republican from Wisconsin, issued a statement after the results and congratulated the Democrats on the win. Ryan is not seeking a re-election.
Tonight history has repeated itself. A party in power always faces tough odds in its first midterm election. It is always hard to see friends and good colleagues work so hard and fall short. Yet I'm proud of the campaign that our members and candidates ran in a challenging political environmen," Ryan said.

"I congratulate Democrats on a new House majority and Senate Republicans for maintaining theirs. We don't need an election to know that we are a divided nation, and now we have a divided Washington. As a country and a government we must find a way to come together to find common ground and build on the successes of this Congress. It has been an incredible honor to lead the House over the past three years. We have made an enduring contribution to the strength and prosperity of this country, and for that I will always remain proud."
2018-11-0713:13 (IST)
Democrats pick Nevada Senate seat
Jacky Rosen is set to defeat Republican Sen. Dean Heller in Nevada, adding to a Senate seat for the Democrats.
2018-11-0712:50 (IST)
Democrat Stacey Abrams refuses to concede in Georgia
Democrat Stacey Abrams has refused to concede in Georgia governor race and said that all votes must be counted today.
"I promise you tonight, we're going to make sure every single vote is counted. Every single vote," CNN quoted her as telling her supporters.
2018-11-0712:48 (IST)
Arizona race will not be called today
The Arizona senate race between Republican Martha McSally and democrat Krysten Sinema will not be called on November 6 as it is extremely close. While McSally has won 49.4 percent votes, Sinema has won 48.3 percent.
A GOP source told CNN that a winner may not be announced until Friday or Saturday.
2018-11-0712:16 (IST)
Here's what Trump is saying
"There's only been 5 times in the last 105 years that an incumbent President has won seats in the Senate in the off year election. Mr. Trump has magic about him. This guy has magic coming out of his ears. He is an astonishing vote getter & campaigner. The Republicans are.........

— Donald J. Trump (@realDonaldTrump) November 7, 2018
....unbelievably lucky to have him and I'm just awed at how well they've done. It's all the Trump magic - Trump is the magic man. Incredible, he's got the entire media against him, attacking him every day, and he pulls out these enormous wins." Ben Stein, "The Capitalist Code"

— Donald J. Trump (@realDonaldTrump) November 7, 2018
2018-11-0712:05 (IST)
Republican Rep. Kristi Noem wins South Dakota
Republican Rep. Kristi Noem is set to become the governor of South Dakota. She is the first woman elected governor of the state.
2018-11-0711:03 (IST)
Seats won
Senate
Republicans - 51 Democrats - 43
House
Republicans - 189 Democrats -- 210
2018-11-0710:40 (IST)
Consequence of Democrats winning the House
Trump's powers to pass major legislations may now weaken. In addition, several investigations into the Trump administration and its functioning could be reopened, including Russia's reported meddling into the 2016 presidential election, according to Fortune. Trump's tax bills have hit headlines in the last few weeks, and this too could be reviewed.
2018-11-0710:36 (IST)
Seats won
Senate
Republicans - 51 seats Democrats - 42
House
Republicans - 175 seats Democrats - 196
2018-11-0710:34 (IST)
GOP Josh Hawley wins Missouri Senate race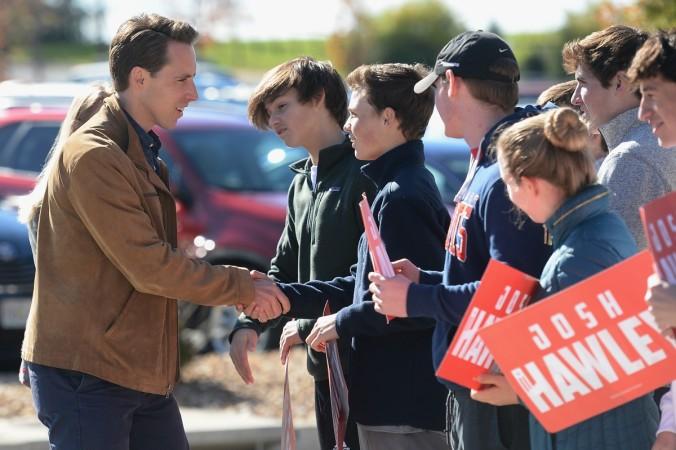 Republican Josh Hawley has defeated Democratic Sen. Claire McCaskill in Missouri Senate race.
2018-11-0710:29 (IST)
Nancy Pelosi speaks to Democrats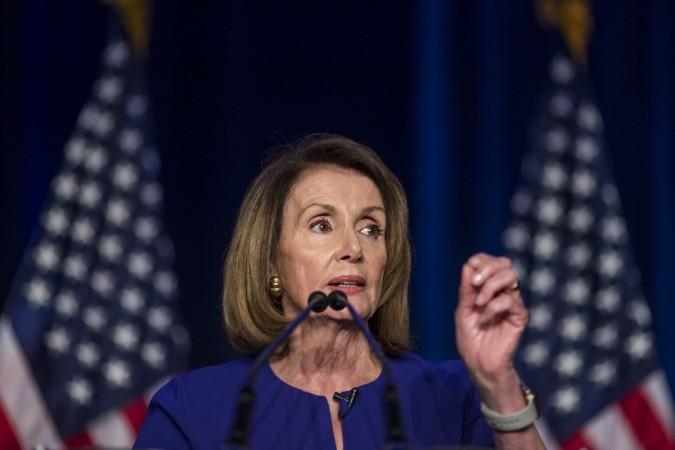 House Minority Leader Nancy Pelosi spoke to Democrats and lauded their efforts in the midterms. She took to the stage amid chants of ""Speaker, Speaker, Speaker," and said that the US will now see a new day.
She lauded the party's "dynamic, diverse, incredible candidates who have taken back the House for the American people," reported CNN.
"Thanks to you we owned the ground," she said. "Thanks to you tomorrow will be a new day in America. Remember this feeling, know the power to win."
2018-11-0710:22 (IST)
Democrats take New Mexico
Michelle Lujan Grisham has won the governor race in New Mexico, which also makes her the first Democratic Latina governor.
The state has also re-elected Democratic U.S. Sen. Martin Heinrich.
2018-11-0710:11 (IST)
Senate, House and Governor Seats
Senate
Republicans - 50 seats Democrats - 42
Called - 27 of 35 races
House
Republicans - 168 seats Democrats - 175
Called - 342 of 435 races
Governor
Republicans - 22 Democrats - 18
Called - 26 of 36 races
2018-11-0710:04 (IST)
Donald Trump thanks all for 'tremendous success'
2018-11-0710:00 (IST)
Democrat Gretchen Whitmer wins Michigan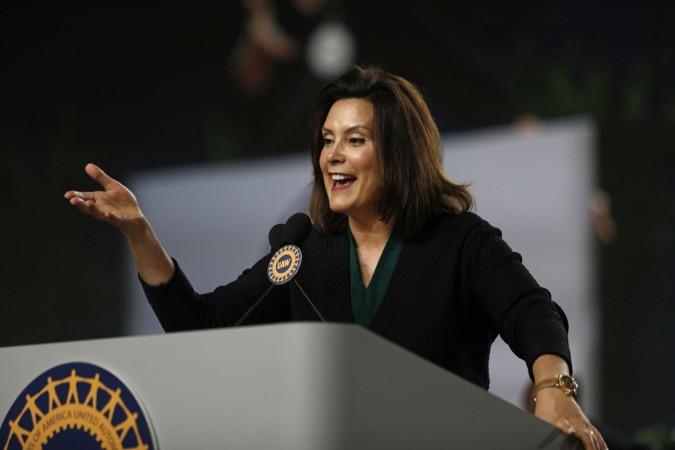 Democrat Gretchen Whitmer won the Michigan governor's race. This brings an end to Republicans' eight-year tenure in the state.
Whitmer campaigned with a slogan of "Fix the damn roads."
2018-11-0709:54 (IST)
Republican Ron DeSantis as Florida's next governor
Republican Ron DeSantis is set to become Florida's 46th governor, defeating Democrat Andrew Gillum, the Tallahassee mayor who was in the race to become Florida's first African American governor.
2018-11-0709:41 (IST)
Jared Polis becomes first openly gay governor
Colorado has elected the US' first openly gay governor in Jared Polis. He will succeed Democratic Gov. John Hickenlooper, who is term-limited.
2018-11-0709:34 (IST)
Alexandria Ocasio-Cortez become youngest woman elected to Congress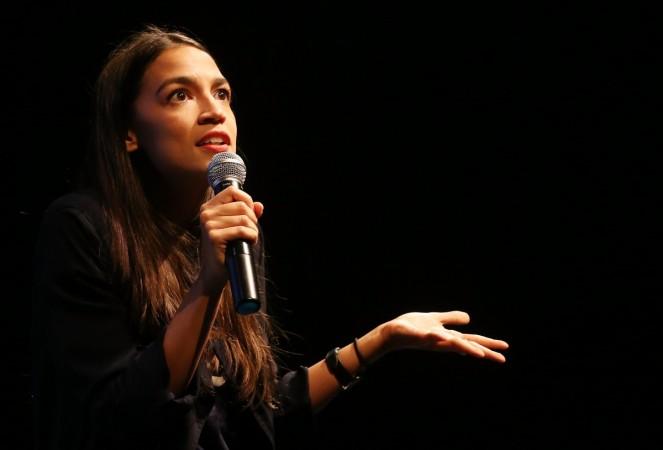 Beating Republican opponent Anthony Pappas, Alexandria Ocasio-Cortez has become the youngest woman elected to the Congress.
She won the 14th Congressional District of New York.
2018-11-0709:27 (IST)
Empire State Building honours 2018 mid-term election
2018-11-0709:24 (IST)
Governor Results
Thirty six states in the US are electing their governor and the race is quite close for now. Eighteen of the 36 races have been called of which 15 have gone to Democrats and 17 to Republicans
2018-11-0709:22 (IST)
Democrats in the House
The House has seen quite a flip with Democrats gaining 14 seats taking the tally to 124. Republicans here hold 135 seats now.
As of now, 263 of the 435 races have been called
2018-11-0709:18 (IST)
Republicans at the Senate
Republicans have gained two seats in the Senate taking the total tally to 50 as of now, while Democrats hold 38 seats.
For now, 23 of the 35 races have been called.
2018-11-0709:16 (IST)
Max Rose takes Staten Island
Democrat Max Rose has defeated Republican incumbent Rep. Dan Donovan in New York's 11th Congressional District, which comprises Staten Island and a part of Brooklyn. This district was the only one in New York City to vote for Trump in 2016.
2018-11-0709:14 (IST)
Ted Cruz re-elected to Texas Senate
Senator Ted Cruz has defeated Democratic Rep. Beto O'Rourke in Texas.
2018-11-0709:09 (IST)
Mitt Romney wins Utah
Former governor of Massachusetts Mitt Romney ran for the White House seven years ago. And he will now be in Washington as the Senator of Utah.
Romney will take over from retiring senator Orrin Hatch after defeating Democratic rival Jenny Wilson.
2018-11-0709:04 (IST)
Florida restores voting rights for felons
Voters in Florida have backed an initiative called Amendment 4, as per which over 1.5 million felons will now have their voting rights restored.
The felons will now be able to vote after serving their sentence unless they are convicted of murder or a felony sexual offense.
2018-11-0709:00 (IST)
Senate likely to stay with Republicans
The US media organisations are projecting that the control of the Senate will stay with the Republicans. Meanwhile, Democrats are likely to take the House and have also won quite a few governor seats