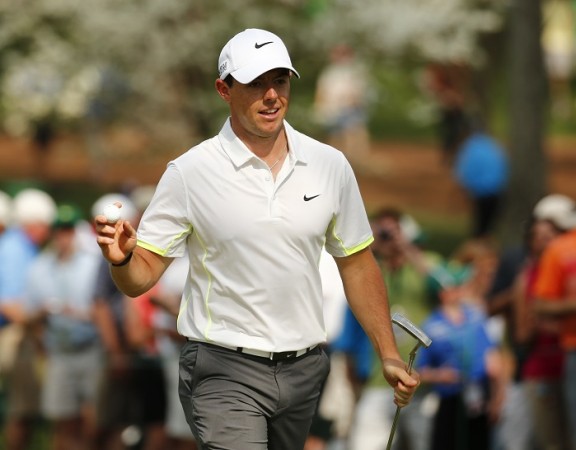 The question on every golf fans' lips remains to be – will Rory Mcllroy win the US Masters in Augusta? If he does so, he will complete a career grand slam, which has only been done by five other golfers in the past.
The 79th Masters kicks off later today and the world number one is also looking for his first Green Jacket.
Hence, there is no shying away from the fact the all eyes will be on the Northern Irishman, but with Tiger Woods deciding to make his comeback in this huge tournament, the media focus on the American will be just as high.
Being on the top of the sport for long has made McIlroy mentally strong as can be understood by the number of tournaments he has won.
"My mind wanders to winning this tournament and thinking what it would be like and what it would mean," BBC quoted Mcllroy as saying.
"You come to Augusta National, and it's such an intimidating place the first time that you get here."
The Northern Irishman might not have a great US Masters record, but he is determined to do well this time around.
"I may have shown it a little bit too much respect at times, instead of playing my normal game and playing the way I usually do," he added. "I'm more experienced now. I think I'm better equipped now to handle if things don't go quite the right way."
Tiger Woods might not threaten the world number one or some of the other contenders like Bubba Watson, but the American, who is only ranked 111, can never be entirely ruled out. Keeping aside his off-field controversies, he has always been one of the most popular figures in the circuit with his amazing display of golf, which has been on the wane for quite a while now.
The American will give his best in the competition and like always look to defeat everybody in the competition. He is happy to be back at the Augusta National.
"I'm excited, excited to be back, back playing at this level. My game is finally ready to compete at this level, the highest level, and I'm excited to be here," CBS Sports quoted Woods as saying.
"There's no other tournament in the world like this. To come back to a place I've had so many great memories at and great times in my life is always special. ... I'm excited to be back competing again and really looking forward to Thursday."
But, the Northern Irishman is expected to face some stiff competition from Bubba Watson, who is looking for his third title in four years as well. Watson is currently ranked number three and world number two Henrik Stenson could also prove to be a huge threat.
Rory Mcllroy will tee off at hole 1 in a group with Phil Mickelson and Ryan Moore, while former world number one Tiger Woods will tee off with Jamie Donaldson and Jimmy Walker during the first round.
Where to Watch Live
The live coverage of the Augusta Masters starts at 3pm ET (12:30am IST and 7 pm GMT) with live TV coverage in India on Star Sports 4 HD.
Viewers in the US can watch it live on ESPN with live streaming option on Watch ESPN. Audience in the UK would be able to watch the first day of action on Sky Sports 4.
Golf fans around the world can watch it live on this YouTube channel as well.