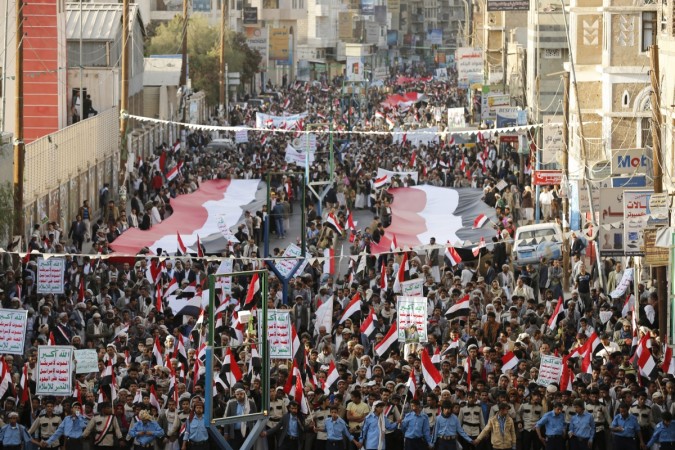 After the diplomats and leaders of the US left Yemen owing to political unrest, Houthi rebels seized the vehicles left behind by them, according to the local staff of the embassy. An airport official at Sanaa also said that the rebels seized weapons from the US Marines as they were leaving the country.
The American diplomats and the ambassador from the US had left, like those from France and the UK, after the political security in Yemen was shaken by the Houthi rebels who seized the presidential palace and forced the government to resign. More than 20 vehicles were seized by the fighters after the Americans left the country from the airport in Sanaa, the local members told Reuters.
The rebels also prevented the departing U.S. Marines from taking their weapons with them, reports CNN. According to a top Sanaa airport official, the Houthis seized many weapons from the Marines and the the American troops also handed over a few weapons to random airport officials.
The US Marine Corps have vehemently denied these allegations. "All crew served weapons were destroyed at the embassy prior to movement. None of them were 'handed over' in any way to anyone. The destruction of weapons at the embassy and the airport was carried out in accordance with an approved destruction plan," a statement from them read.
The statement further clarified that "No Marine handed a weapon to a Houthi, or had one taken from him."