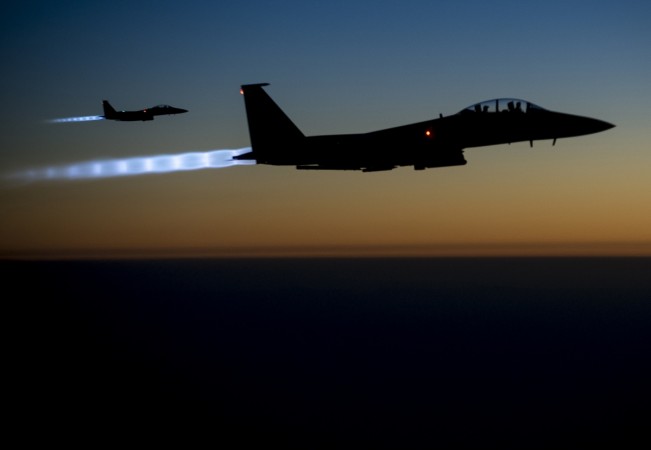 Air strikes by warplanes of the US-led coalition killed 15 civilians in Syria, including 3 children, according to the Syrian Observatory for Human Rights (SOHR), a UK-based monitoring agency.
The SOHR said Thursday US-led strikes had killed several civilians in the Hasakeh region in the north-eastern part of the country, AFP reports. More than 30 civilians have been killed in air-strikes by US-led coalition in Syria this week, the monitoring group said.
A US-led air strike Tuesday hit a bakery and kill several people in Syria, the agency had reported. Several fighters of the Islamic State group were also reportedly killed in the air strikes.
The monitoring agency also reported several civilian deaths in Syria due to Russian air strikes this week. Nearly 50 people had been killed in strikes Monday that hit schools and hospitals in Syria, which Turkey has blamed on Russian warplanes. Russia, however, dismissed the accusations.
The incident comes days after major world powers, including the United States and Russia, had agreed on a "cessation of hostilities" in the war-torn country.
The United States began conducting air strikes in Syria in 2014 to target the Islamic State group, while Russia started air strikes in September last year.
The US has accused Russia of targeting West-backed rebel groups that are fighting against the regime forces of Syrian president Bashar al-Assad.