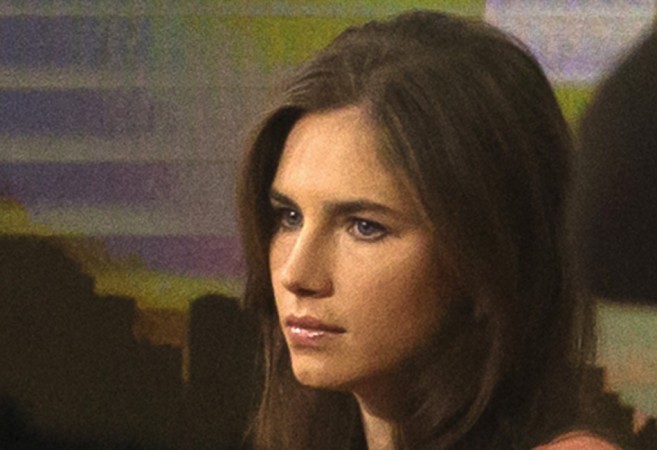 American student Amanda Knox was found guilty by an Italian court on Thursday for murdering Meredith Kercher, her flatmate, in 2007.
While Knox, 26, is said to be "frightened and saddened" by the verdict, it is doubtful Italy would immediately seek her extradition before the verdict is final, reports said, citing legal experts. In Italy, a confirmation by a higher court is required for a verdict to be final.
U.S. officials might also deny the request for an extradition as U.S.'s double jeopardy laws prohibit an individual from being tried twice for the same offense, believes Los Angeles attorney Mychal Wilson.
"Under the Fifth Amendment of U.S. Constitution, and known as Double Jeopardy clause, a person cannot be tried on the same charges following a legitimate acquittal or conviction. Accordingly, the U.S. will most certainly deny any extradition request of Knox by Italy under the 2010 Bilateral Treaty," Wilson told HollywoodLife.com.
But if Italy issues an international arrest warrant, Knox could be a prisoner in her own country, as Italy has extradition treaties with most countries, he added.
"So, if the Italian high court affirms her conviction, then Amanda Knox is basically a prisoner in her own country which is not so bad considering the alternative" Wilson said.
In the meantime, Twitter is divided on Knox.
"If the US don't hand over Amanda Knox then they may aswell just tear up all extradition treaties they hold in the world," one tweet read.
"The word GUILTY will appear next to Amanda Knox's face a million times today alone. Doesn't make it true," another added, expressing displeasure at the Knox's guilty verdict.