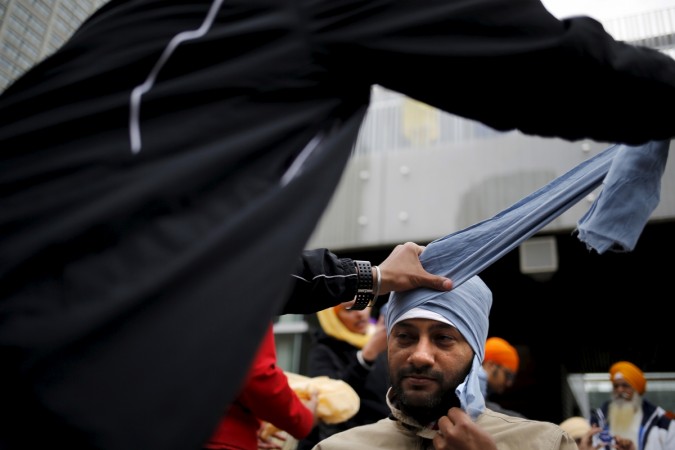 Sikh basketball players have been having a tough time with the International Basketball Federation (FIBA) as the governing body asking the players to strictly take off their turban during play. While this has been in practice for many years, the top US lawmakers are urging FIBA to finally look into their diktat and do repeal it at the earliest.
Democratic Congressman Joe Crowley, Vice Chairman of Democratic Caucus and Indian-American Congressman Ami Bera have come together to launch a campaign against the policy and they have written a letter to FIBA chief Horacio Muratori mentioning the concerns.
The turban is a piece of headwear made obligatory to be worn by the Sikhs by Guru Gobind Singh, the tenth Sikh Guru. Recent news involving the Sikh athletes being forcibly made to take off their turbans have only attracted disgust from every quarter.
Indian basketball player Anmol Singh was asked to remove his 'Patka' during an Under-18 Championship match in Doha in 2014 and the news left the Basketball Federation of India (BFI) fuming. Also, in the same year, two basketball players from the Indian team -- Amritpal Singh and Amjyot Singh - were asked to remove their turbans before the start of the FIBA Asia Cup match in China.
The reason for this: According to Article 4.4.2 of FIBA's official rules, "Players shall not wear equipment (objects) that may cause injury to other players."
"It is long past time that FIBA ends discrimination against observant Sikhs and allow them to participate," the letter written by the members of the US House of Representatives, stated. "Basketball has rapidly become a global sport, popular not only in the United States but in countries like India where many Sikhs proudly participate.
"We strongly appeal to you to quickly announce that observant Sikhs may participate in all FIBA games without being forced to remove their articles of faith."
The letter will likely be sent to Muratori following the end of Rio Olympics 2016.