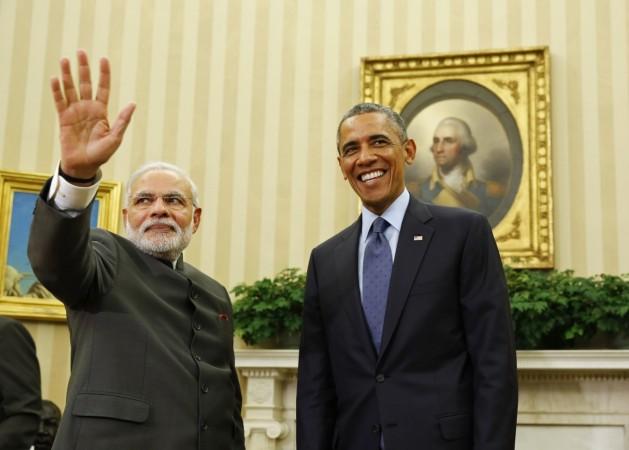 Ahead of President Barack Obama's India visit, a US federal court on Wednesday dismissed a lawsuit filed by a human rights group against Prime Minister Narendra Modi in connection with the 2002 Gujarat riots. The court clerk has now been directed to close the case.
Dismissing American Justice Center's complaint, Judge Analisa Torres of the Southern District of New York said that Modi's "immunity from jurisdiction is based on the Executive Branch's determination of official immunity without regard to the specific conduct alleged," The Hindu reported.
The rights group contested that the Foreign Sovereign Immunities Act is not applicable to an individual but to foreign states. It also claimed that Modi cannot be provided immunity under this Act as he committed human rights violation at a time when he was not the Prime Minister.
However, Torres dismissed the complaint stating that their arguments were without merit and directed the court clerk to close the case.
"The complaint is dismissed," and the court clerk is "directed to close the case," Torres said, according to PTI report.
Ahead of Modi's US visit in September last year, the rights group had filed a lawsuit against the Indian PM under the Torture Victim Protection Act and Alien Tort Statute in connection with the Gujarat riots, in which hundreds were killed.
The complaint filed by the complainants, including the AJC as well "Asif," "Jane Doe," and multiple "John Does," accused Modi of "committing crimes against humanity, extra-judicial killings, torture and inflicting mental and physical trauma on the victims, mostly from the Muslim community."
In response to this, the US State Department's Acting Legal Adviser Mary McLeod had filed a 'Suggestion of lmmunity' in October 2014. McLeod said in the statement that "The Department of State recognises and allows the immunity of Prime Minister Modi as a sitting head of government from the jurisdiction of the U.S. District Court in this suit."