The United States military issued a statement on Sunday saying that top defence officials from the United States, South Korea and Japan held trilateral talks and urged North Korea not to continue its "destructive and reckless path" of nuclear weapon development.
North Korea has continued to test nuclear weapons and ballistic missiles, despite several sanctions imposed on the country by the United Nations. Pyongyang, in its effort to become a nuclear power, has cornered itself to isolation, as most nations across the world are against the North's nuclear aspirations.
The Chairman of the US Joint Chiefs of Staff General Joseph Dunford hosted his South Korean and Japanese counterparts at the US Pacific Command headquarters in Hawaii on Sunday, and all the parties discussed their views on North Korea's recent long-range ballistic missile and nuclear tests.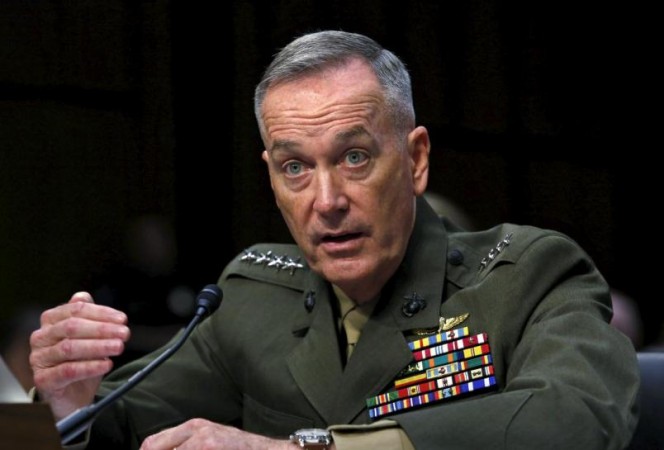 "Together they called upon North Korea to refrain from irresponsible provocations that aggravate regional tensions, and to walk away from its destructive and reckless path of development," the statement said.
With North Korea's growing nuclear programme, unbridled missile tests and the US' threats of military action, a highly plausible prospect of a nuclear war looms over the world.
Pyongyang has remained defiant and seemingly unperturbed by the latest sanctions imposed on it by the United Nations. North's leader Kim Jong-Un recently said that his country aims to reach an "equilibrium" of military force with the United States.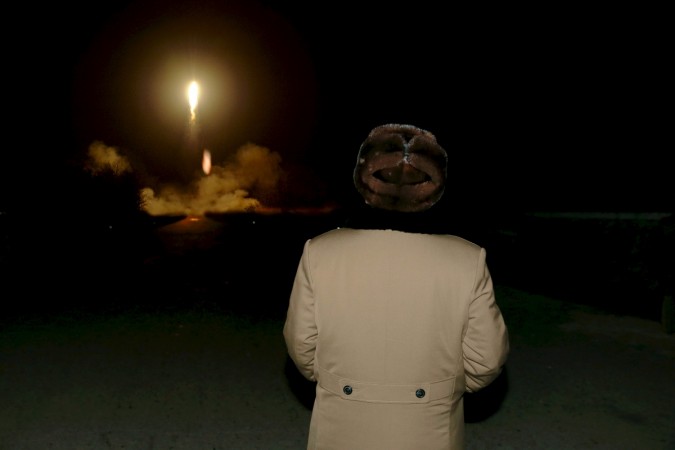 "Our final goal is to establish the equilibrium of real force with the US and make the US rulers dare not talk about military option," Kim was quoted as saying by the state news agency, KCNA.
North Korea's last missile flew over Hokkaido in northern Japan on Friday and landed in the Pacific about 2,000 km (1,240 miles) to the east, the Japanese government said. It travelled about 3,700 km (2,300 miles) in total, according to South Korea's military, far enough to reach the US Pacific territory of Guam, which the North has threatened before.