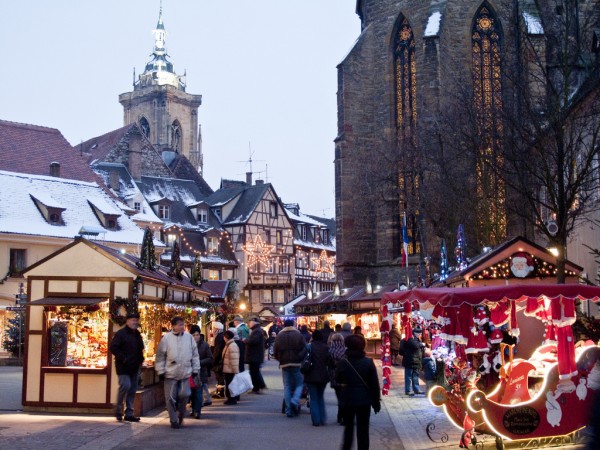 After seven suspected ISIS operatives were arrested in France on Sunday, the US State Department issued a travel alert the next day to its nationals to be careful in public spaces and events, including holiday festivals and outdoor markets, in Europe in the coming weeks. The threat level is expected to be high during the holiday season.
Seven people were arrested at Strasbourg and Marseilles on Sunday in anti-terror raids, Interior Minister Bernard Cazeneuve said on Monday. The investigation had been going on for eight months and a "new terrorist attack that had been planned for a long time on our soil" was foiled, Cazeneuve said. They had been monitored since terrorists were arrested in June for planning to attack the Euro 2016 tournament.
"Credible information indicates the Islamic State of Iraq and the Levant (ISIL or Da'esh), al Qaeda, and their affiliates continue to plan terrorist attacks in Europe, with a focus on the upcoming holiday season and associated events," stated the US State Department alert, which is extended till February 20 2017. "US citizens should also be alert to the possibility that extremist sympathizers or self-radicalized extremists may conduct attacks during this period with little or no warning. Terrorists may employ a wide variety of tactics, using both conventional and nonconventional weapons and targeting both official and private interests."
The seven arrested people, aged between 29 and 37, belong to Afghanistan, Morocco and France. The Moroccan suspect is known to the General Directorate for Internal Security in France. The intelligence agency is trying to figure out if they had travelled to Syria. They are reportedly being commanded by an operative in Syria.
"Never has the terrorist threat been so high in our country. The anti-terrorist services are completely mobilised," Cazeneuve said.
Since the Brussels attacks, Europe has been on high alert, with France being one of the top targets of terrorists.
France is concerned over the increasing number of individuals who are getting radicalised. They have more than 15,000 people on their radar. A Dutch security expert recently said that at least 60-80 ISIS operatives are present in Europe.