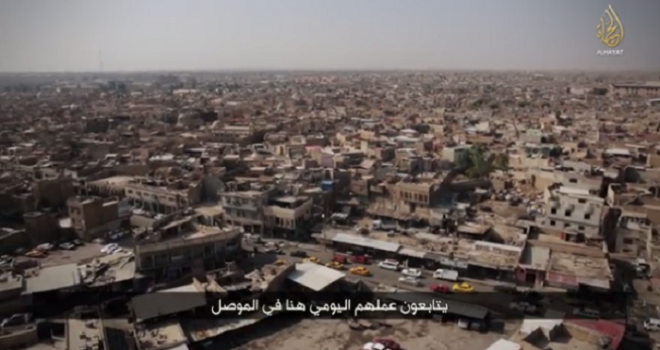 The United States and Iraq will launch a joint offensive against the Islamic State to recapture Mosul this summer, but it will likely take up to two years to push the terror group out of Iraq.
Britain's Foreign Secretary Philip Hammond, who hosted a 21-nation coalition meeting in London to discuss the ISIS issue, said the fight to oust ISIS militants from Iraq could be a prolonged one, which could stretch up to two years.
However, the US is building up its offensive to reclaim Mosul, the largest city under the Islamic State, by training Iraqi forces and blocking off supply lines to the terror group, General Lloyd Austin, head of the US military's Central Command, told The Wall Street Journal.
Iraqi forces will receive four to six weeks of US training before the operation to reclaim Mosul begins. Austin, however, did not clarify if US ground troops will join local units to take on ISIS fighters in Mosul.
Kurdish Peshmerga forces have already been fighting ISIS to reclaim areas south of the Mosul Dam, and have killed at least 200 jihadist fighters backed by coalition airstrikes.
The Kurdistan Region Security Council (KRSC) said on Wednesday that Peshmerga forces had successfully reclaimed 480 sq km from ISIS control, also recapturing the strategically important Badush Heights, which is located above Mosul's main northern supply route, BasNews reported.
The efforts are being strengthened at a time when the US said that coalition strikes had wiped out half the ISIS command, and killed at least 6,000 fighters in Iraq and Syria.
The coalition members met in London on Thursday to discuss the anti-ISIS campaign, mainly to "improve performance and operations, and lay down the strategy for the days ahead," according to US Secretary of State John Kerry.
"This isn't going to be done in three months or six months. It's going to take a year, two years to push ISIL (IS) back out of Iraq but we are doing the things that need to be done in order to turn the tide," Hammond said, according to Reuters.