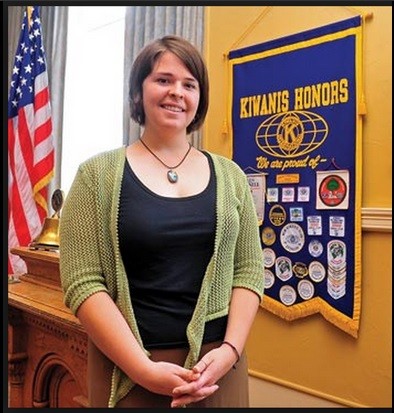 The US Special forces, which led the surprise raid in Syria that killed top Isis commander Abu Sayyaf, have a high value "catch", his wife Umm Sayyaf, who may hold significant information on US hostages, including aid worker Kayla Mueller, who was tortured and killed by the group in February.
In the wee hours of Saturday, nearly two dozen Delta Force commandos entered eastern Syria and engaged in a heavy gunfight with militants from the Islamic State group, it was reported.
The US soldiers engaged in hand-to-hand combat with the militants, resulting in the death of dozens of Isis fighters including Sayyaf, who is dubbed as the Isis "emir for oil and gas".
The US authorities have now confirmed that Sayyaf was a Tunisian national whose real name was Fathi ben Awn ben Jildi Murad al-Tunisi. They have also confirmed that Mueller had spent time in his custody before her death.
The US commandos reportedly captured Sayyaf's wife Umm Sayyaf during the raid and freed a Yazidi woman kept as sex slave by the Isis leader.
Umm Sayyaf was treated as a valued asset and held at a safe location in Iraq, where a high-level interrogation team was to grill her, CBS had reported earlier.
The wife of the slain Isis leader "played an important role" in Isis terror activities, it was reported. It is also understood that Umm was closely linked to the mistreatment, torture and eventual death of Mueller.
White House spokeswoman Bernadette Meehan recently noted that the US was interested in Umm Sayyaf, an Iraqi citizen, as she herself held the rank of an officer in Isis.
"We are currently debriefing the detainee to obtain intelligence about [Isis] operations," Meehan said. "We are also working to determine any information she may have regarding hostages - including American citizens who were held by [Isis]."
The American aid worker from Prescott, Arizona, was taken hostage by the Isis in August 2013 in Aleppo, Syria. In February 2015, the group released a statement claiming that she was killed in a Jordanian airstrike in Raqqa.
The final confirmation of her death was made by the family of Mueller on 10 February, 2015, after they received an email with three photographs of her body.
The circumstances of Mueller's death have plagued the Pentagon, which has come under attack after Isis claimed that the 26-year-old was killed in an airstrike. The US had maintained that it had carried out a legitimate bombing on an Isis ammunition depot.
The photographs of Mueller's body released by the Isis had also raised some doubts as some experts were of the opinion that "her face [in the photographs] did not show puffiness or injuries associated with a bomb blast, making it unlikely that she was killed in an airstrike".
The story was updated on 20 May to clarify that Mueller was taken hostage by Isis, not killed, in August 2013, and to include more details.