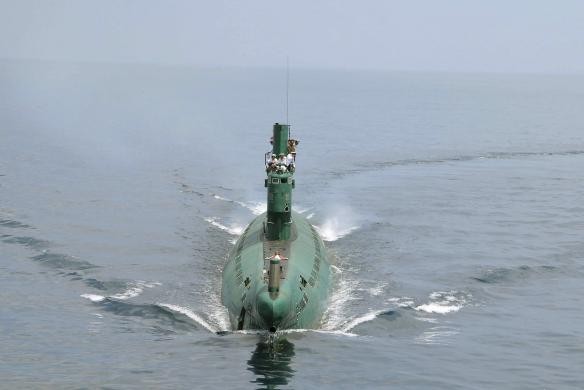 Pentagon on Tuesday declared that the United States will be selling anti-ship missiles to India.
Beginning the US-India trade relation with first contract after Narendra Modi's accession as Indian Prime Minister, Pentagon has declared a sale of 22 Harpoon missiles worth $200 million to India.
India had earlier called Boeing Defense, Space & Security (BDS) for 22 Harpoon missiles—10 UTM-84L Harpoon Encapsulated Training missiles, 12 UGM-84L Harpoon Block II Encapsulated Missiles, two Encapsulated Harpoon certification training vehicles, according to the Department of Defence's Defence Security Cooperation Agency.
Other related parts that India ordered includes containers, spare and repair parts, support and test equipment, personnel training and training equipment, publications and technical data, U.S. Government and contractor engineering and logistics support services, and other related elements of logistics support.
India intends to use these missiles on Indian Navy's Shishumar class diesel-electric submarines of the Type 209, manufactured by a German shipbuilding company. It is said to "provide enhanced capabilities in defence of critical sea lines of communication," according to news reports.
"In accordance with the Indian Defence Procurement Policy, a contractor may be expected to conclude offset agreements with the Government of India but no offset agreement is currently known to have been proposed in connection with this potential sale," The Hindu cited a statement by Pentagon.
Earlier in 2008 and 2010, India made similar deals with the US. In 2008, India purchased 24 Harpoon Block II missiles worth $170 for its Anglo-French Jaguar ground attack aircraft.
For its next purchase in 2010, India ordered 21 AGM-84L Harpoon Block II Missiles, 5 ATM-84L Block II Training Missiles and associated parts and equipments worth $200 million. This was specifically intended for P-8I Neptune maritime patrol aircraft also known as Boeing P-8 Poseidon in the US, according to news reports.
Apart from military and defence deals, the US exports engineering goods and machinery, precious stones, metals, optical instruments and equipments, and organic chemicals to India. India's trade comprises export of diamonds, precious stones, textiles, iron, steel, machinery, organic chemicals and electrical machinery.