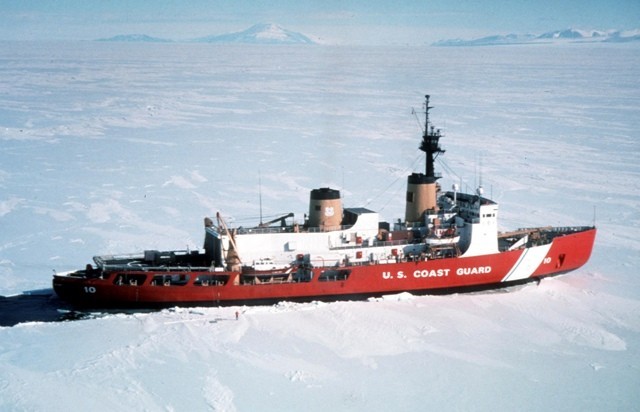 The help of US Coast Guard's giant 'Polar Star' icebreaker is no longer needed as the Chinese and Russian ships waiting for help were able to break free from the thick ice on their own, the Australian Maritime Safety Authority has said.
The Antarctica incident that extended to over two weeks grabbed international headlines as the Russian science expedition ship got stranded in dense ice and a series of rescue operation resulted in further escalation of problems .
The Chinese rescue icebreaker on its way to help the Russian Akademik Shokalkiy found itself stranded in thick ice, as did the Australian Aurora Australis and a French vessel that came to the Russian ship's aid.
But the Chinese Xue Long (Snow Dragon) was able to use its helicopter to retrieve 52 scientists, journalists and tourists from the Russian ship. The helicopter transferred the passengers directly into the Australian icebreaker, Aurora Australis, which is now on its way home.
The Chinese official Xinhua News Agency reported on Thursday that a warm air current from the north-west loosened the floes that had paralyzed the ship. It took three hours before the 167-meter long vessel was able to move 200 meters. It was only after 13 hours that the crew and the ship were free for complete movement.
Meanwhile, Russia's state news agency ITAR-Tass also confirmed that the Akademik Shokalskiy, with its 22 crew members on board, was making its way to the open waters, and was out of the dense ice on its own.
The Australian maritime Safety Authority's Rescue Coordination Centre, which is responsible for the rescues in the area, said that the two ships have broken free of heavy ice and are making progress towards open water. The organization extended its acknowledgment towards all people, ships and agencies for their assistance.
Antarctic rescue operations have been completed with the Akademik Shokalskiy and the Xue Long now free of the ice. http://t.co/crBuRnbeAa

— AMSA News (@AMSA_News) January 8, 2014