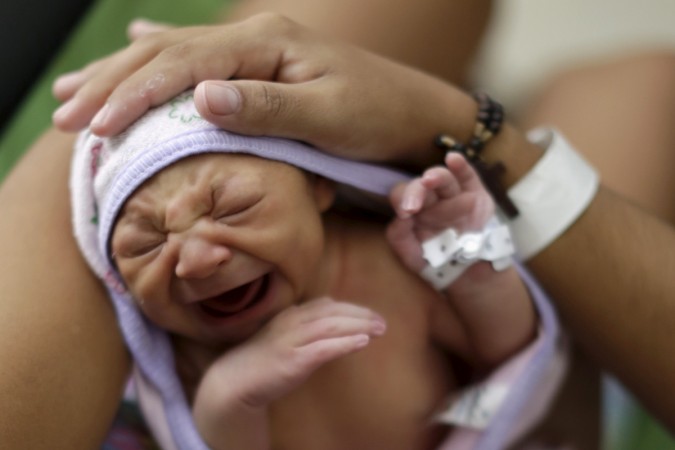 U.S. health officials Wednesday confirmed the link of Zika virus to birth defect microcephaly, which is characterised by abnormally small head size in babies.
The U.S. Centers for Disease Control and Prevention (CDC) said that it has enough evidence to believe that the Zika virus caused the neurological defect in infants whose mothers were infected during pregnancy, the Wall Street Journal reported.
"There is no longer any doubt that Zika causes microcephaly," CDC Director Tom Frieden was quoted as saying by WSJ.
The scientists have been investigating the link of Zika virus to microcephaly after Brazil, where the virus is active, reported 1,046 cases of the birth defect, according to the World Health Organization (WHO).
The U.S. and Brazil initiated a joint study in February to study the possible links of Zika to microcephaly. The virus is believed to also cause other foetal abnormalities.
The CDC said its conclusion of Zika causing birth defects is backed by evidence. The first proof was that the birth defect occurred in babies whose mothers were infected with the virus in the first or early second trimester.
The second evidence was of a specific pattern of birth defects, including severe microcephaly and brain lesions, being observed, the CDC said.
The agency said that the third and most conclusive evidence was that the children of pregnant women who travelled to Zika-affected areas developed microcephaly, a rare condition that affects only six in 10,000 newborns.
Frieden said the Zika mystery is not solved completely yet as certain questions, including the possibility of the Zika virus causing many other birth defects, remain unanswered.
The studies are also underway to study the link of the Zika virus to Guillain-Barré syndrome(GBS) – a health condition in which the patient's immune system attacks itself, resulting in muscle weakness or paralysis.
The CDC, meanwhile, said that it has not changed its guidelines for pregnant women regarding travel to Zika countries. The agency said that its new findings will hopefully accelerate the process of development of a Zika vaccine. The WHO declared Zika as a public health emergency on Feb. 1, 2016.