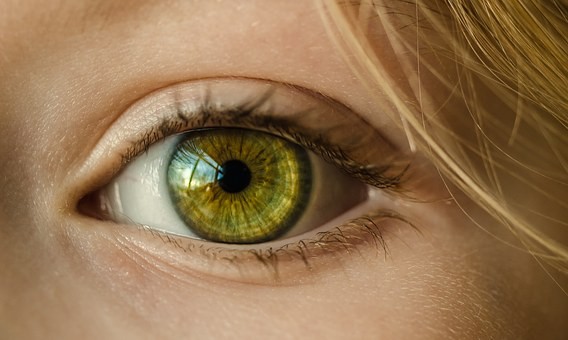 A 20-year-old US teen girl high on drugs gouged her eyes outside a chapel in South Carolina when voices told her to sacrifice her eyes to go to heaven.
Kaylee Muthart took crystal meth, as per reports.
The incident took place on February 6, outside the South Main Chapel and Mercy Centre in South Carolina. Churchgoers heard a girl screaming loudly and went to check outside. They were horrified to find Kaylee holding one eyeball, reports the People.
Locals and parishioners tried restraining her from plucking off another eyeball but Kaylee fought them off. By the time the emergency crew arrived, she had already scooped out the other eyeball. She had to be calmed down first by the police and then airlifted to Greenville Memorial Hospital's trauma unit. Her eye sockets were cleaned by the doctors to prevent infection.
Medical reports showed that she was high on crystal meth and some other chemical that caused hallucinations in her. She heard voices under the influence of the drug, asking her to "sacrifice her eyes" if she wishes to go to heaven.
Katy Tompkins, Kaylee's mother, said she was depressed when she heard from the doctors that her daughter is now completely blind. "That was a struggle, I can't even explain that feeling when I found out, it was horrifying. Complete terror," she told People.
"I was thankful she was alive, but I knew something was wrong with her," Tompkins added.
She said that her daughter started taking meth unknowingly when someone gave her marijuana mixed with the drug. Katy believes her daughter got addicted to the drug since then. Just days before the incident Kaylee decided to get into a rehabilitation centre to combat the addiction.
"The day before it happened, which was my birthday, I was getting ready to have her committed, just to get her off the streets and away from it," she continued. "But I was too late."
Kaylee is currently in the hospital recovering.
"She's been doing wonderfully. Each day at a time, she just gets a little better and better," Tompkins said.
Kaylee has been given antibiotic drops to keep her eyelids moistened. The doctors recommended her prosthetic eyes to keep bacteria out of the cavities and preserve her facial structure.