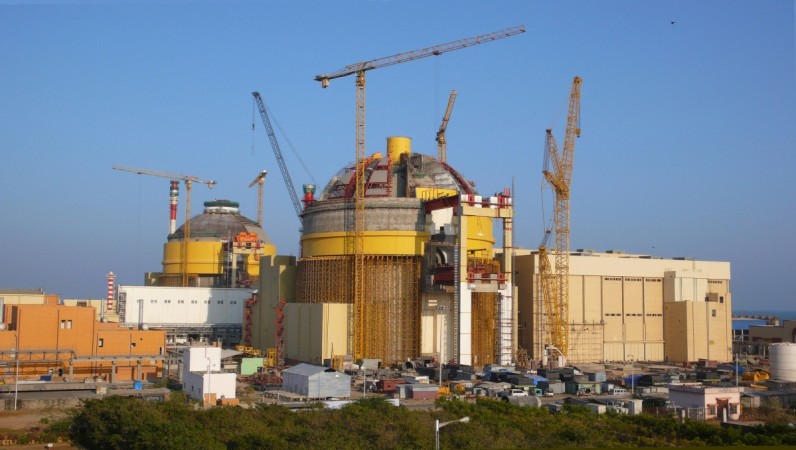 India's first commercial nuclear power project with the U.S., after the historic U.S.-India Civil Nuclear Agreement in 2008, could be put to action in June. Westinghouse Electric expects to sign a deal to build six nuclear reactors in India, Reuters reported.
Negotiations for the deal began in 2005 and it was expected to be signed by Prime Minister Narendra Modi at the nuclear security summit beginning Thursday in Washington. However, Westinghouse now expects it to be signed in a couple of months.
"We have submitted everything that we need to India and they have reviewed it and they are in the process now of finalising the paperwork," Westinghouse CEO Daniel Roderick told the news agency.
Declining to comment on the value of the deal or even the price per unit of electricity, Roderick added India had acknowledged Westinghouse as a "competitive energy source provider." This would allow the contract to go on to the next phase, he said.
The 2008 civil nuclear agreement facilitated India to have access to foreign suppliers without the country compromising on its existing stockpile of nuclear arms.
However, U.S. reactor manufacturers' hopes of India signing orders worth billions of dollars were dashed when a 2010 Indian Nuclear Liability Act allowed state-run nuclear operator Nuclear Power Corp of India Ltd to seek damages from foreign nuclear suppliers in the event of an accident.
A wrangling on the liability issue blocked deals for long until the Indian government sought to assuage suppliers' concerns and set up an insurance pool with a liability cap of $226 million, the report said.
Roderick told Reuters that Westinghouse was still working on details of the nuclear operator liability issue, but the requisite progress had been achieved.
"We are certainly comfortable enough to go to the next step from where we are right now, and if India continues to deliver on its milestones for the insurance programme, then that should satisfy what Westinghouse needs," Roderick was quoted as saying.
India with its current nuclear capacity of 5,780 megawatt (MW) aspires to increase its nuclear energy capacity by more than ten folds to 63,000 MW by 2032.