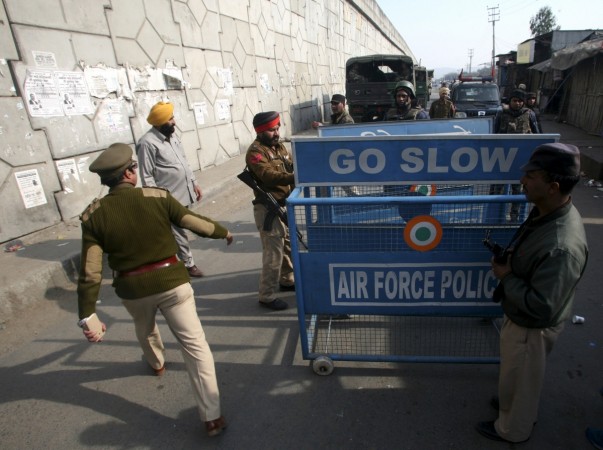 The National Investigative Agency (NIA) has received fresh evidence in the Pathankot Indian Air Force (IAF) base attack probe from the U.S., comprising over 1,000 pages of chats and conversations between Pakistan-based Jaish-e-Muhammed (JeM) handlers and the four militants responsible for the attack who were eventually killed.
The conversation between the four fidayeen identified as Nasir Hussain from Punjab, Abu Bakar from Gujranwala, Umar Farooq, Abdul Qayum from Sindh and their handler Kashif Jaan proves that during the 80-hour attack on Pathankot, the terrorist were guided from Pakistan.
NIA officials who are analysing the documents also found conversations exchanged between Kashif Jaan and JeM members over a period of time. Apart from using WhatsApp and other platforms, Jaan was using a facebook account connected to the same mobile number on which the attackers called from Pathankot after abducting Punjab police SP Salwinder Singh.
The probe also found another number -- which the terrorists made calls to -- that was connected to the Facebook account of a "Mulla Daadullah." Operated by Jaan, these accounts, were accessed during and before the attack using IP addresses of telecom firms based in Pakistan (Telenor and Pakistan TeleCommunications Company Ltd, Islamabad).
The terrorists had also made calls to numbers connected to JeM's financial arm -- Al-Rahmat Trust -- according to the Times of India.
The Facebook pages operated by terrorists contain radical material such as Jihadi posts, videos and comments that condemned the arrest of Jaish cadres by Pakistani authorities. The evidence shared by the U.S. through MLAT (Mutual Legal Assistance Treaty) was received by the NIA after they approached the U.S. for some technical guidance and unrestricted access to the details of these accounts and chats.
The fresh evidence will bolster India's arguments to persuade the United Nations Security Council to sanction Masood Azar as a terrorist.