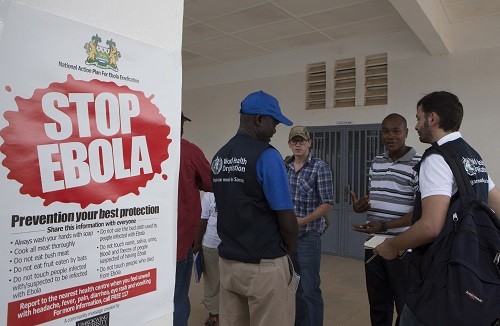 While Ebola has made an entry into the US, a Texas-based company has designed a robot that is capable of killing the deadly virus within a short period of time.
Xenex's "Little Moe" uses flashes of ultraviolet rays, about 25,000 times brighter than sunlight, to destroy all dangerous pathogens, including Ebola, present in a hospital room, The Daily Mail reported.
Interestingly, more than 250 US hospitals have already installed the germ-killing robot that can provide an Ebola-free atmosphere within two minutes, KENS5 reported.
The robot, which can move around the room on wheels, uses a non-toxic gas called xenon, to produce ultraviolet rays about 1.5 pulses per second to three metres.
Though ultraviolet rays have long been used to disinfect hospital environments, the latest invention from Xenex, stays unique by using xenon instead of mercury, to give a faster result than the previous versions, Mashable. com reported.
"Our robot ensures that the room is safe for the next patient by destroying germs on high-touch surfaces, and in hard to clean nooks and crannies," a spokesperson told Mashable.com.
The robot that costs $104,000 is already used by the Texas Health Presbyterian hospital, where Thomas Eric Duncan, the first Ebola victim in the US is undergoing treatment. Duncan, who contracted the deadly virus from in his native Liberia, started exhibiting Ebola symptoms after his arrival in the US last month.
While health workers and scientists across the world are trying hard to prevent spreading of the disease, the deadly virus has already infected 6,300 people and claimed over 3,400 lives in West Africa.
Like the US, the Ebola scare gripped Europe this week after a Spanish nurse tested positive for the deadly virus. While confirming the first case of Ebola in Europe, the World Health Organization (WHO) warned that the continent can expect more cases of Ebola in the future.
Meanwhile, as a precautionary step, the Spanish authorities have isolated four people, including the woman's husband.