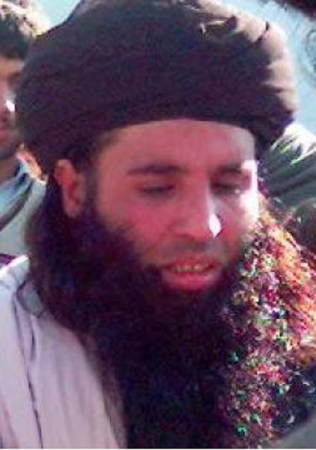 The US Department of State, in light of the December 16 Peshawar school attack that claimed over 100 children, has specially designated the commander of Tehreek-e Taliban Pakistan (TTP)- Maulana Fazlullah as a 'Global Terrorist'.
In a statement, the Department noted that Maulana Fazlullah, aka Mullah Fazlullah, was enlisted as a 'Specially Designated Global Terrorist' under executive order (EO) 13224, which targets terrorists and those providing support to terrorists or acts of terrorism.
The executive order prohibits all US citizens from engaging in any transaction with the terrorist (Fazlullah). Besides, all property and interests of Fazlullah that are in the United States, or fall under the United States territory along with the possessions of US persons, are to be frozen.
Fazlullah, nicknamed "Radio Mullah" by his admirers who followed his radio sermons, rose to prominence as the commander of the Tehreek-e-Nafaz-e-Shariat-e-Mohammadi, an organisation aiming to enforce Sharia in Pakistan.
He later became the leader of Tehreek-e-Taliban-e-Pakistan in Swat Valley. Fazlullah was elected the commander of TTP in November 2013, following the death of former TTP leader Hakimullah Mehsud.
The US Department of State designated TTP as a Foreign Terrorist Organisation and a Specially Designated Global Terrorist on September 1, 2010. TTP was also enlisted with the United Nations 1267/1989 al-Qaida Sanctions Committee on July 29, 2011.
The TTP leader claimed responsibility for the 16 December attack on the school in Peshawar, Pakistan that resulted in the deaths of at least 148 individuals, mostly students.
Prior to becoming the leader of TTP, Fazlullah was behind the killing of Pakistani Army Major General Sanaullah Niazi in September 2013, as well as the shooting of teen activist Malala Yousafzai in 2012.
Fazullah also took the responsibility for beheading of 17 Pakistani soldiers after an attack in June 2012.
Since the deadly Taliban attack on the school in Peshawar, Pakistan has been cooperating with its allies including the US to hunt down Mullah Fazlullah.
Armies of Pakistan, Afghanistan and US have been taking up combined operations in Afghanistan's Kunar province just off the Pakistan border to track down the TTP leader.