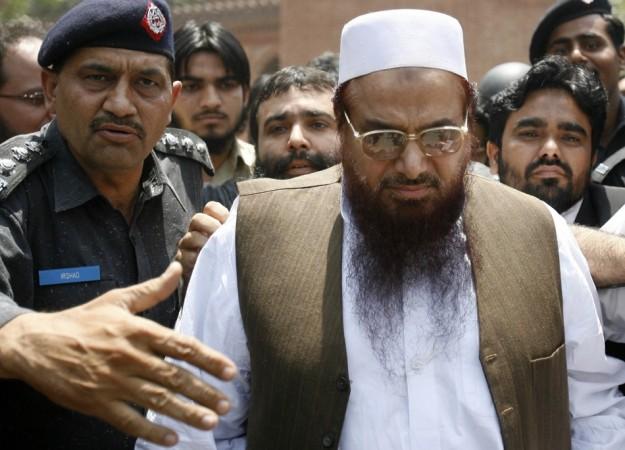 Denying the mock remark that was made by Lashkar-e-Taiba (LeT) founder Hafiz Mohammad Saeed about the declaration of a $10-million bounty on his head by the United States, the Department of State has clarified that it is not an effort to pressurise Pakistan to reopen supply routes to the US and NATO forces to Afghanistan.
"No, it has everything to do with Mumbai and his brazen flouting of the justice system," US Department of State's spokesperson Victoria Nuland told reporters on Tuesday.
On Monday, the US announced a $10-million for information leading to the capture of Hafiz Saeed.
The LeT founder and the alleged mastermind of 2008 Mumbai terror attack told Al-Jazeera TV that the US had announced the bounty on the behest of India and to obstruct a campaign that he was leading to stop the Pakistan from reopening NATO and U.S supply route to Afghanistan.
In a question asked by journalists during the daily press briefing about whether the US consulted India on the reward, Victoria said: "My understanding is that the primary work that is done before we offer these rewards is internal, that we do advise affected governments that we intend to do this, but it's not a consultative process, per se."
Speaking about the delay in announcing the bounty, she said that it's a long drawn review process.
"There has to be an intelligence evaluation, there has to be a policy evaluation, there has to be a discussion with Congress. This is a lot of money for the US taxpayer to put up. And so that process takes some time. Things have to be correlated. There is an entire review process. There's an interagency rewards committee that has to look through this. And then the Secretary has to approve it," she said.
Ironically, Saeed is a freeman in Pakistan and it's not possible to arrest him without Pakistan's help. "We have been in communication with Pakistan on this issue," Victoria said.