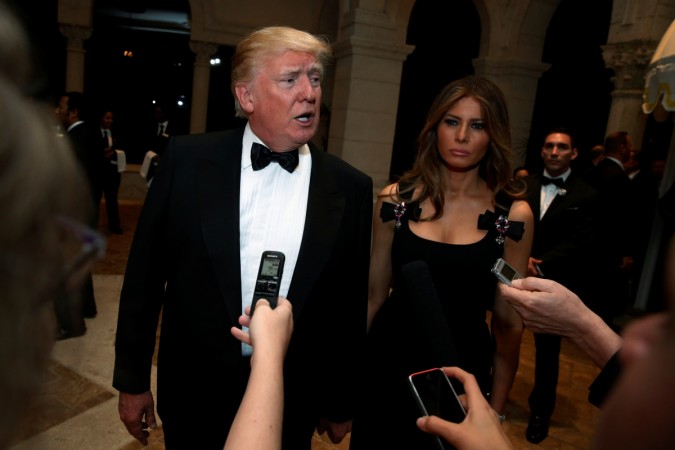 United States president-elect Donald Trump was officially elected president on Friday after the US Congress certified the Electoral College vote, which Trump had won in a clear manner. Meanwhile, a declassified US intelligence report said Russian President Vladimir Putin had "ordered an influence campaign in 2016 aimed at the US presidential election" to help the Republican candidate win.
The Electoral College vote was the only chance Democratic candidate Hillary Clinton had to become president. Had she won it, Trump would no longer be president this time, and there were even online petitions to make that happen.
A Reuters report said: "Although Trump, who is set to take office on Jan. 20, won the Electoral College vote that determines the victor, Clinton won the popular vote by nearly 3 million ballots. The election has been shadowed by concerns about Russian hacking of Democratic groups and other forms of intervention during the campaign."
Intelligence report nails Russia's role
Russia's influence in the US election this time came even more into the spotlight when an intelligence report — commissioned by President Barack Obama and declassified recently — said: "Russian President Vladimir Putin ordered an influence campaign in 2016 aimed at the US presidential election," so that Trump won and Clinton lost.
The report, titled "Assessing Russian Activities and Intentions in Recent US Elections," went on to add: "Russia's goals were to undermine public faith in the US democratic process, denigrate Secretary Clinton, and harm her electability and potential presidency. We further assess Putin and the Russian Government developed a clear preference for President-elect Trump."
It also said: "We also assess Putin and the Russian government aspired to help President-elect Trump's election chances when possible by discrediting Secretary Clinton and publicly contrasting her unfavourably to him. All three agencies agree with this judgment. CIA and FBI have high confidence in this judgment; NSA has moderate confidence."