United States military flew powerful B-1B bombers over the Korean peninsula on Tuesday in a show of force, as US President Donald Trump met top defence officials to discuss how to combat the North Korean threat.
Tensions between the US and North Korea have escalated as the leaders of the two countries have been locked in a bitter war of words over Pyongyang's ambitious nuclear programme.
The situation worsened when Trump, during his first address to the United Nations General Assembly (UNGA), vowed to annihilate North Korea if it posed any threat to the US and its allies.
Trump also called the North Korean leader Kim Jong-Un a "rocket man" on a suicide mission for testing nuclear weapons and launching ballistic missiles despite several sanctions imposed on it by the United Nations. Kim called Trump "mentally deranged" and a "dotard."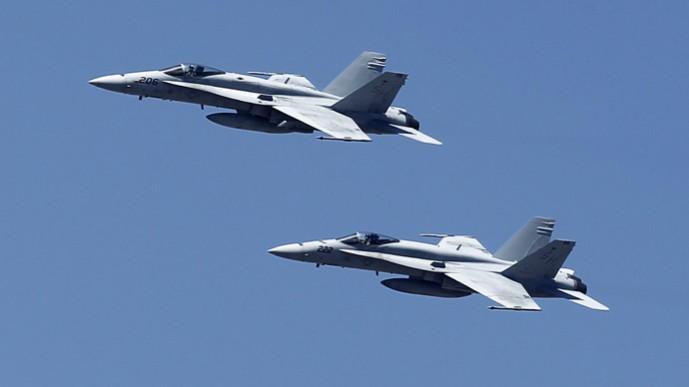 North Korea recently launched two ballistic missiles over Japan and conducted its sixth and the most powerful nuclear test last month. The nation aims to develop a nuclear-tipped missile capable of hitting the US mainland.
South Korea's Joint Chiefs of Staff were quoted by Reuters as saying in a statement on Wednesday said two US Air Force B-1B bombers were joined by two F-15K fighters from the South Korean military after leaving their base in Guam.
The two bombers, after entering South Korean airspace, conducted air-to-ground missile drills in waters off the east coast of South Korea, then flew over the South to waters between it and China to repeat the drill, the release said.
The US military released a separate statement saying it conducted drills with Japanese fighters after the exercise with South Korea at night.
The White House in a statement said Trump hosted a discussion on Tuesday to look for options to respond to any North Korean aggression.
Trump was briefed by Secretary of Defence James Mattis and Chairman of the Joint Chiefs of Staff General Joseph Dunford at a national security team meeting, the statement said.