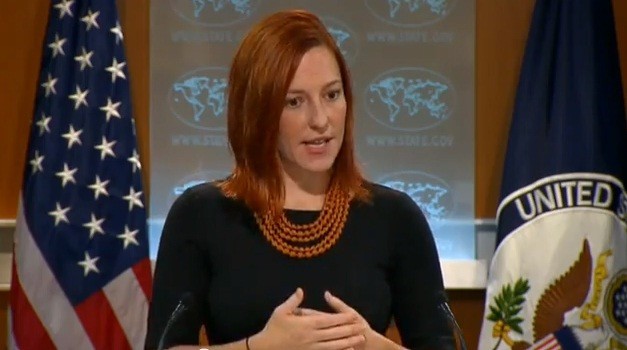 Concerned over the violence on 6 August in Poonch district of Jammu and Kashmir that killed five Indian soldiers, the United States has urged India and Pakistan to hold dialogue to resolve the issue.
"We're concerned about any violence, as always, along the Line of Control. We understand that the governments of India and Pakistan are in contact over the issue, and we continue to encourage, of course, further dialogue, and we think that's the best step to resolve," State Department spokesperson Jen Psaki told reporters on Wednesday.
When asked whether aspirations of Kashmir citizens should be discussed in the dialogue, Psaki said that their government "policy has not changed."
"We still believe that the pace, scope, and character of India and Pakistan's dialogue on Kashmir is for those two countries to determine," she had said on Tuesday
The State Department spokesperson declined to comment on any future thoughts of whether India might distract Pakistan from concentrating on terror outfits within their country.
Meanwhile, the bodies of the four martyrs of 21 Bihar Regiment, who were killed after 'heavily armed terrorists in Pakistani Army uniform' ambushed an Indian army patrol, arrived in Patna on Wednesday night. Their coffins were taken to their relatives immediately in villages of Bhojpur, Saran, and Bihta in special vehicles. The fifth soldier, Kundalik Mane of the 14 Maratha Light Infantry, who was killed in the ambush, hailed from Pimpalgaon Bhudruk in Maharashtra.
Prem Nath Singh, one of the four killed, was cremated with full state honours at his native village of Samhauta in Saran district on Thursday, a police official told IANS.
The other three soldiers, Vijay Rai (Bihta), Shambhu Saran Singh (Bhojpur) and Raghunandan (Chhapra), will also be cremated in their respective villages.