The United States has blocked around $350-million aid to Pakistan on account of it not doing enough to control terrorist activity on its soil.
Pakistan, which values such aid from the US, will in all probability be now be spurred to action by this latest snub from the US.
However, the action may not last too long because the US blocking of aid is response to the current situation in Pakistan and not a change in policy, according to US Defence Secretary Jim Mattis, who was instrumental in bringing about the blockade in payment.
Not 'sufficient action' against terrorists
"[US] Secretary James Mattis has informed congressional defence committees that he was not able to certify that Pakistan has taken sufficient actions against the Haqqani network to permit full reimbursement of Fiscal Year 2016 Coalition Support Funds," Pentagon spokesman Adam Stump told reporters on Friday, July 21.
As a result of Mattis' statement, Coalition Support Funds to the tune of $350 million had been diverted by the US to other projects instead of being given to Pakistan.
However, this is not a permanent move, Mattis confirmed to reporters on Friday. "This is simply an assessment of the current state of play. It is not a policy. It is a reality. You know, we are just defining the realities," he said.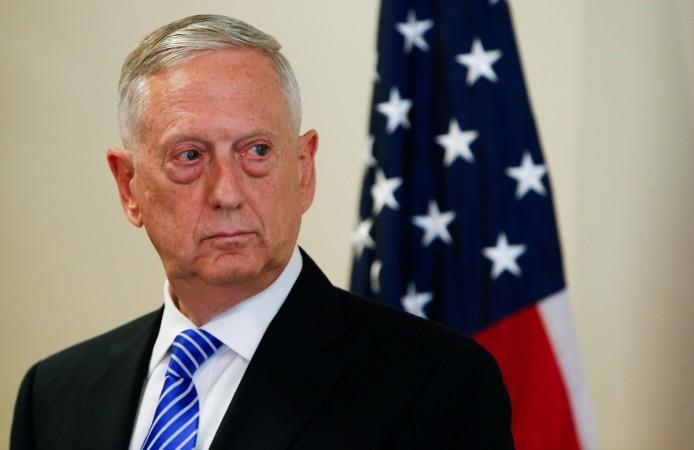 How will Pakistan react?
The US views Pakistan as "an important counter-terrorism partner," by its own admission. However, of recent Pakistan has invited the ire of the US because of its inaction against terrorists.
The blocking of aid is only the most recent fallout of that ire. Just days ago, the US had named Pakistan among the countries across the world that act as a safe haven for terrorists. They have ample reason to do that, not the least of which are expert opinions that claim even state actors in Pakistan are involved in supporting terrorists.
Pakistan can now be expected to spring to action in an effort to convince the US that it is doing enough to counter terrorists on its soil. The effort will be even stronger because the US is about to review its Pakistan and Afghanistan policies soon.
However, that is where the danger lies. If Pakistan manages to convince the US that it has taken enough action against the Haqqani Network, the aid will start flowing in again. And the next time the US feels Pakistan has not done enough to curb terrorist activity, the entire exercise could be repeated.