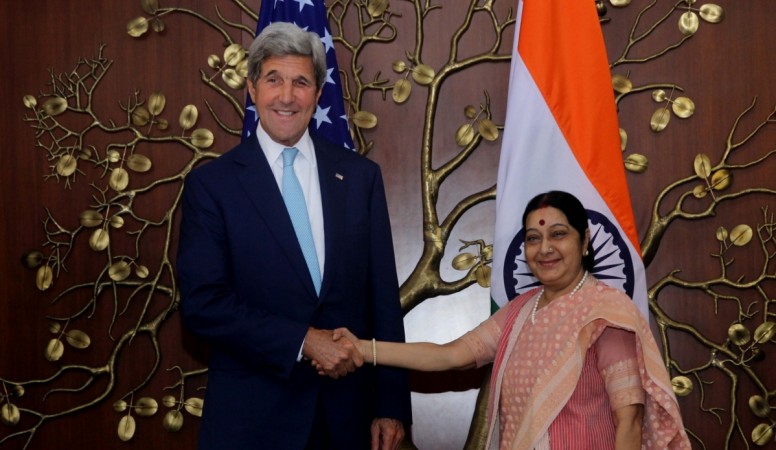 United States Trade Secretary Penny Pritzker on Tuesday assured the Indian government that the US would look into rising concerns over the hike US visa fee. She said that the decision to hike the fee was not targeted against Indians.
Pritzkar said that Indians were major "beneficiaries" because 69 per cent of US H1B visas and 30 per cent of all L1 visas were issued to them in 2015.
"Any changes that have been made towards H1B and L1 visa applications, they are not limited or focused on Indian nationals. They are really across the board change. But given the concerns expressed by Indian industry, I committed to Minister (Nirmala) Sitharaman to look into this and report back," she said at a joint press meet by US Secretary of State John Kerry, Minister of External Affairs Sushma Swaraj and Commerce Minister Nirmala Sitharaman.
"We did raise (visa issues). We voiced our concerns and gave an estimate of damage it will do to our industry," Sitharaman told reporters after the conclusion of the 2nd Strategic and Commercial Dialogue (S&CD) meeting between the US and India in New Delhi.
The matter was also raised earlier in the day in the US-India CEOs forum, where Pritzker was also present. "Secretary Pritzker came forward proactively and spent some time (with industry representatives) and then she has offered that she will look into this matter definitely," Sitharaman said.
The Indian government has repeatedly raised the issue of the fee hike on temporary working visas by the US and had also filed a case at the World Trade Organisation (WTO) against the same.
Swaraj also said, during the joint press conference, that she has asked Kerry to resolve the pending issue of fee hike for H1B and L1 visa that impact people-to-people exchanges, "which is a vital source of strength for our relationship."