Lockheed Martin, one of the biggest defence contractors in the world, will create a powerful laser weapon for the US Air Force that will be tested on a fighter jet by 2021.
The company has been awarded a $26.3-million contract for the "design, development and production of a high power fiber laser" as part of an Air Force Research Laboratory (AFRL) programme called Self-protect High Energy Laser Demonstrator, or SHiELD.
The laser will be incorporated with two other main subsystems, including a pod that will power and cool the laser, and a beam-control system that will direct the laser onto the target.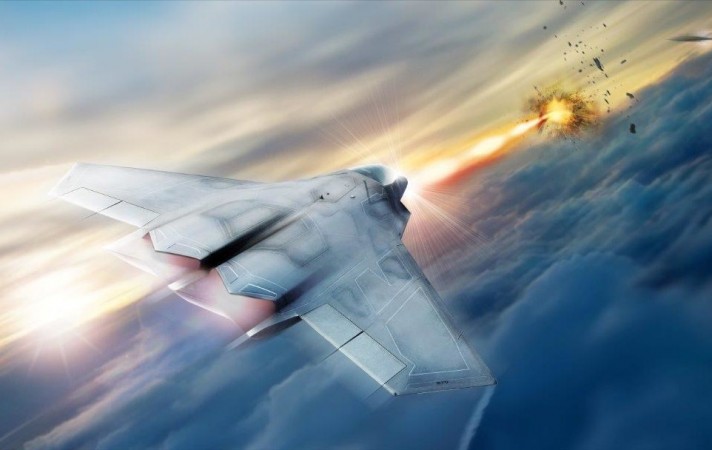 While the US Army's ground forces have been using lasers for years, the AFRL now wants to take these futuristic weapons to the next level. If successfully developed, the new technology will allow the US Air Force to take out surface-to-air and air-to-air missile threats in a more convenient way than the existing intercept methods.
"Lockheed Martin continues to rapidly advance laser weapon systems and the technologies that make them possible," Rob Afzal, a Lockheed laser weapons expert, said in a statement. "We have demonstrated our ability to use directed energy to counter threats from the ground, and look forward to future tests from the air as part of the SHiELD system."
In March, Lockheed delivered a 60 kilowatt-class laser that can be installed on military trucks like the Heavy Expanded Mobility Tactical Truck (HEMTT) — the largest vehicle in the US Army inventory.
When it comes to the airborne laser, Lockheed will now have to make a system that can be installed onto a fighter jet. According to Afzal, it's a tough challenge to get a laser weapon into a smaller, airborne test platform as such systems tend to be big and heavy.
"It's exciting to see this technology mature enough to embed in an aircraft," Afzal said. "The development of high power laser systems like SHiELD shows laser weapon system technologies are becoming real. The technologies are ready to be produced, tested and deployed on aircraft, ground vehicles and ships."
Although Afzal didn't disclose how powerful Lockheed's laser will be, he did say that it would be in the "tens of kilowatts" range. The fighter jet, which will eventually carry the laser weapon, is also unknown.