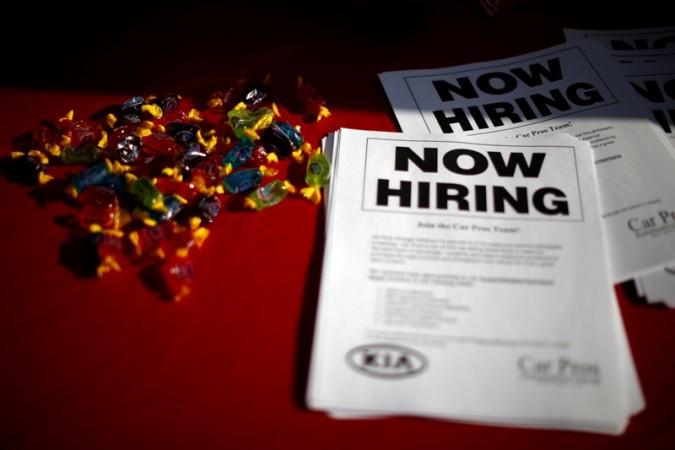 Unemployment in the United States dropped to its lowest post-recession levels in December as the economy continued to add more jobs. However, lack-luster growth in wages held back a full recovery.
Employment in the US increased by a seasonally adjusted 252,000 jobs in December and unemployment fell to 5.62%. Revised numbers by the US Labor Department showed that employers added 50,000 more jobs in November and October 2014 than previously estimated, according to The Wall Street Journal.
December rounded off the best year for job growth since 1999. The economy added an average of 246,000 jobs every month in 2014, up from the average of 194,000 a month in 2013.
Poor Wage Growth
While the number of jobs added has been impressive, slow wage growth dampened the labor report. The average hourly earnings dropped 0.2% in December after increasing 0.4% in November, according to The San Antonio News Express.
However, experts believe that there is nothing to worry about and a slow wage growth will in fact help the economy from growing too fast too soon. The number of jobs added in December beat analyst estimates.
"We have continued, solid job growth. It shows really solid momentum in U.S. growth. There are not a lot of places in the world where we see that these days," Michael Feroli, chief U.S. economist at JPMorgan Chase told Bloomberg.
"The data certainly don't point to any wage pressures. There's nothing to worry about with respect to inflation. It lowers the odds of the Fed having to move faster than they'd like," Stephen Stanley, chief economist at Amherst Pierpont Securities LLC added.
Labor Market 2015
The experts also claim that 2015 would continue to see more of such kind of activity – increased hiring but sluggish wage growth – which translates to a still recovering economy.
"A strong labor market attracts people to participate and pays them rising wages. It is hard to say the labor market is strong despite the robust top-line numbers. The U.S. economy is healing, but not yet healthy," The American Action Forum, a right-leaning policy group said in a statement.
Slow wage growth would also mean a delay in the US Federal Reserve's decision to raise interest rates.
"I don't see a reason yet to accelerate my assumption of when a policy move might be appropriate," Dennis Lockhart, the president of Atlanta's Federal Reserve told Bloomberg in a telephone interview adding that the latest labor report "added to accumulated progress with very healthy numbers."