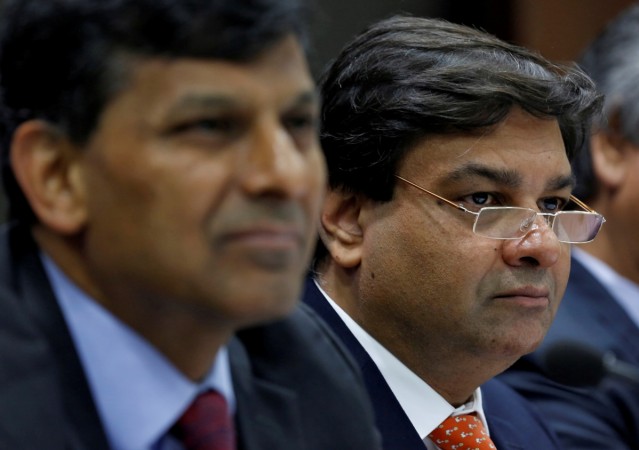 Urjit Patel, one of the four deputy governors of Reserve Bank of India (RBI), will be the new governor of the central bank and replace incumbent Raghuram Rajan when his term ends on September 4. Patel's appointment ends all speculations since Rajan conveyed in June that he would not seek an extension to his three-year term.
The announcement of Patel as the 24th governor of the central bank was made on Saturday, according to agency reports. Patel had joined the RBI in January 2013 for a three-year term, which was extended in January this year for a similar term.
Rajan's long letter to fellow RBI employees in June had triggered unending speculations as to who would replace him at the helm of the apex bank.
Apart from Patel, those who were rumoured to be in the race were former RBI deputy governors Rakesh Mohan and Subir Gokarn, current vice-chairman of NITI Aayog Arvind Panagariya and SBI chief Arundhati Bhattarcharya.
In response to a question over the intense media speculation over his successor, Rajan had said in June that he was enjoying it and did not want to spoil it.
"As far as the question of my continuing with this position after September 4 goes, it will be cruel to spoil the fun that the press is having with all its speculation," Rajan had said on June 7 during the post-monetary policy press meet.
Profile of Urjit Patel
Prior to joining the RBI in 2013, Patel was Advisor (Energy and Infrastructure) at the Boston Consulting Group. He holds a Ph.D. (Economics) from Yale University (1990) and M. Phil. from Oxford (1986).
He worked with the International Monetary Fund (IMF) between 1990 and 1995, handling the U.S., India, Bahamas and Myanmar desks. He was on deputation (1996-1997) from the IMF to the RBI to advice on development of the debt market, banking sector reforms, pension fund reforms, real exchange rate targeting and evolution of the foreign exchange market.
Besides, Patel also served as consultant (1998-2001) to the ministry of finance, department of economic affairs, New Delhi.
Patel has authored technical publications, papers and comments in the areas of Indian macroeconomics, public finance, infrastructure, financial intermediation, international trade and the economics of climate change.
(Source: RBI)
Here are some comments and views on Urjit Patel's appointment:
FLASH: Urjit Patel appointed new RBI Governor

— ANI (@ANI_news) August 20, 2016
Delighted that it will be Urjit Patel @RBIgovernor ! Have known him since 1992 as a top class professional!!!

— sanjaya baru (@barugaru) August 20, 2016
By appointing dy guv of RBI Urjit Patel to succeed Raghuram Rajan, govt has played safe. Similar IMF background. Quieter version of Rajan

— Minhaz Merchant (@minhazmerchant) August 20, 2016
Modi government chose Urjit Patel to head RBI to placate Patel caste in upcoming Gujarat elections. #TweetLikeGlibs

— Rupa Subramanya (@rupasubramanya) August 20, 2016
Urjit Patel To Succeed Raghuram Rajan As Reserve Bank Governor

Great decision. Congrats @UrjitPatel_ RT https://t.co/p4UIM96mJD

— Mohandas Pai (@TVMohandasPai) August 20, 2016