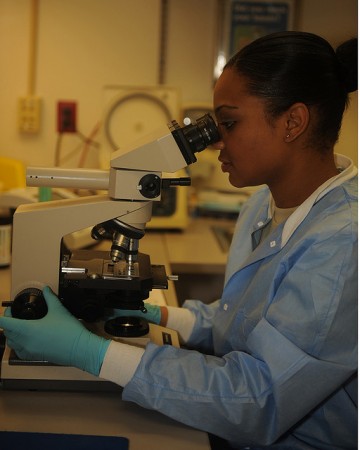 Now testing the urine will be enough to detect HPV or human papillomavirus.
HPV is the virus that causes a sexually transmitted infection (STI) known as genital warts, or soft growths on the skin and mucus membranes of the genitals. It's the main culprit behind cervical and vulvar cancer.
As blood test for HPV is yet to be developed, it is normally detected through cervical screening tests, also known as smear tests. However, the invasive method involves collecting of samples from the cervix or vagina and is also time-consuming.
For analysing the accuracy of a urine HPV test, researchers selected 1,443 sexually active women from 14 studies. The studies involved both urine and cervical testing for HPV.
Results confirmed that urine test can diagnose HPV accurately and easily. The urine HPV test correctly identified 87% of HPV positive cases, 94% of negative HPV cases and 73% of the high risk HPV cases.
Testing first urine of the day provided the highest accuracy because the first void samples contain highest levels of DNA than the rest of the day, the authors said.
"Testing urine for HPV seems to have good accuracy for the detection of cervical HPV, and testing first void urine samples is more accurate than random or midstream sampling," the authors wrote, while concluding their study. "When cervical HPV detection is considered difficult in particular subgroups, urine testing should be regarded as an acceptable alternative."
Thinking about the complex diagnosis procedures involved with cervical screening, many women often hesitate to test for HPV. Researchers hoped that their findings will encourage more women to regularly test for HPV.
"The detection of HPV in urine is non-invasive, easily accessible, and acceptable to women, and a test with these qualities could considerably increase uptake," the authors said, according to a news release.
The new study has been reported in the British Medical Journal (BMJ).
As HPV is mostly transmitted via vaginal or anal sex, having safe sex and vaccinating against the virus are two methods that protect against the infection.
HPV often remains undetected, and is transferred even when the infected person does not show any signs or symptoms, according to CDC. Until the date, more than 40 types of HPVs have been identified.
Though, in most of the cases women manage to eradicate the infection, in some cases the virus succeeds and leads to the development of cancer.